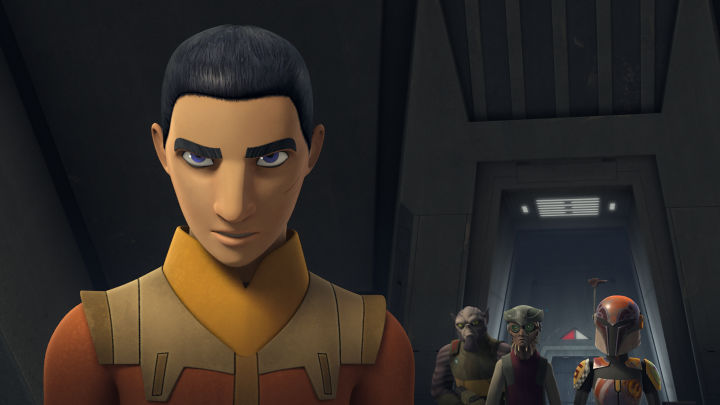 Star Wars Rebels ended its second season with a dramatic finale that left many characters at a new place, perhaps feeling some new strong emotions. We're now getting our first look at the third season ahead of Star Wars Celebration in London later this week.
We have a new image and clip from Star Wars Rebels season 3. The image features Ezra Bridger (voiced by Taylor Gray) with a new, slighty older look for the Rebel's third season. Also embeded in the latest "Star Wars Show" is a clip from season 3. The discussion starts around the 3:00 minute mark and the clip includes Ezra's new lightsaber.
If you want more, the Star Wars Rebels panel on July 16th at Star Wars Celebration will be livestreamed starting at 8:00AM PT (so set those alarm clocks). Executive producer Dave Filoni, Sabine voice actress Tiya Sircar, and the voice of Darth Maul, Sam Witwer, will be on hand to share an early glimpse at what's ahead for our Rebels in Season 3.
Have you been watching Star Wars Rebels? Who is your favorite character in the show?