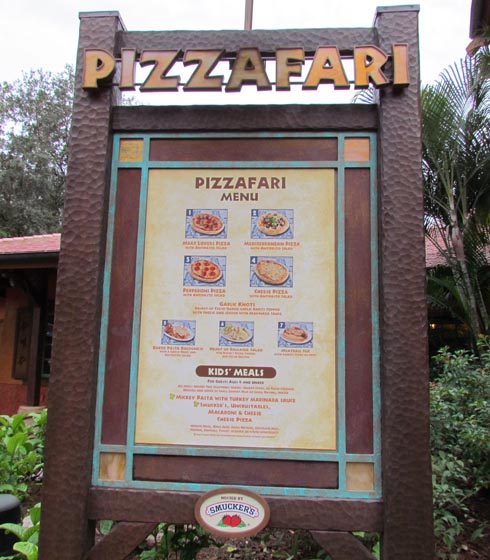 While Disney's Animal Kingdom is getting a makeover that will extend its hours into the night beginning this summer, the park is also upgrading its dining options to support the longer hours. We've covered the new sitdown restaurant Tiffins that will open this summer, but even right next door at Pizzafari there have been changes too.
The restaurant is a bit smaller than it used to be thanks to Tiffins taking over some of the space. They're making it up by upgrading their pizza offerings just a bit. Which is nice, because they have three great pizza ovens to utilize.
At the top of the list is the new Shrimp Flatbread (which is a type of pizza, right?). It comes with a small salad of Antipasto (Roasted Veggies and Marinated Cheese). The flatbread itself was prepared to order, you can tell this because all the other pizzas are sitting under hot lamps waiting for walk-ups (which isn't the best product, more on that later).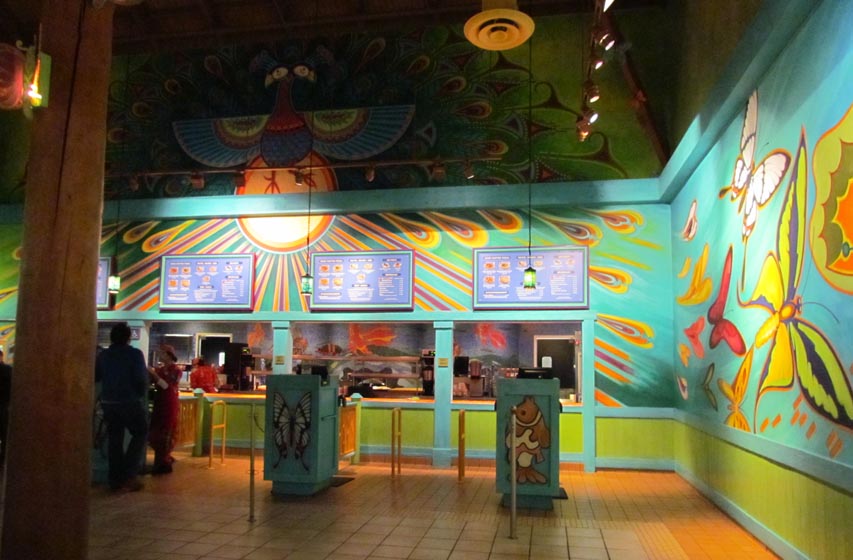 I found the flatbread nice, but difficult to cut with the plastic flatware provided. The other ingredients, which is essentially a salad and some shrimp, where quite well prepared and very tasty. In the salad were Red Peppers, Tomatoes, and Red Onions on a bed of Arugula. The pizza is sauced with a white Alfredo sauce, pesto and some melted Mozzarella.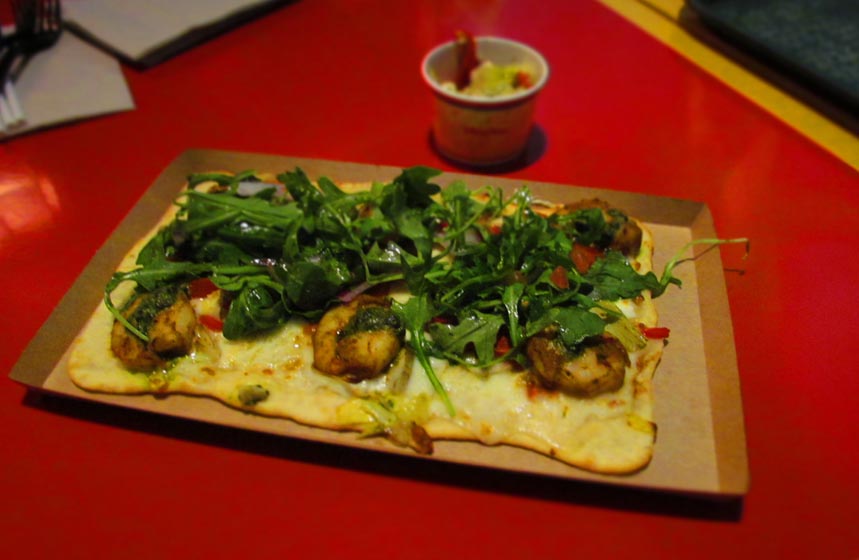 Three pizzas are back, slightly upgraded from before. The dough is a little improved over the old versions, it doesn't rise so much on the edges, so ingredients aren't all stuck in the middle and are nicely distributed around the pizza. I tried the Meat Lovers and found the chunks of meat to be generous, but not varied. In fact, meat lovers was pretty much Pepperoni and Sausage. One more variety would have been nice. Additionally, the pizza was sitting under the hot lamp when I walked up and I couldn't tell for how long, but the cheese was a bit harder than you would expect on a freshly baked pizza. If you walk up and there are a bunch of pizzas under the heat lamps, it might be worth it to ask for a custom pizza fresh from the oven to avoid getting one of the heat lamp ones.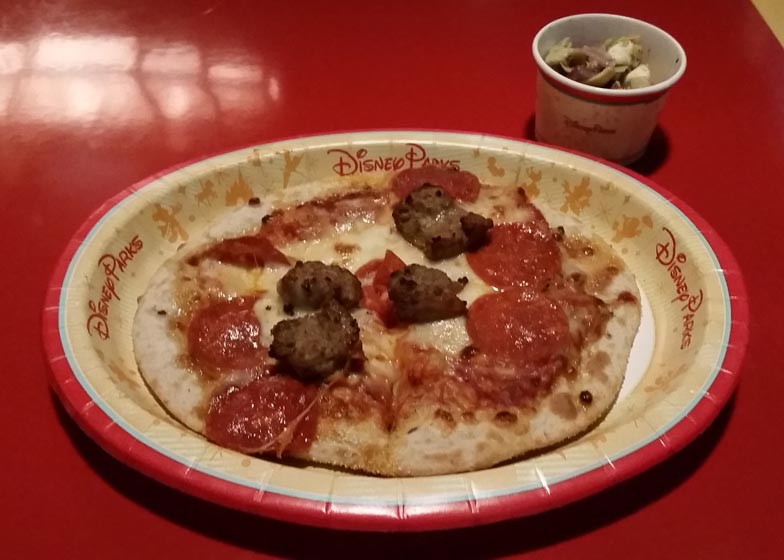 Also on the menu were a Hearts of Romaine Salad, served wedge style, which is not my favorite, but if you don't mind a little slicing and dicing on your own, then you can try it with chicken or shrimp as a toping. The Tomato Basil Soup and Garlic Knots were also new additions to the menu.
Returning from the old menu are the meatball sub, and baked pasta bolognese.
Even though the flatbread itself was a bit hard, I did enjoy the Shrimp and would like to see more Flatbread options on the menu.