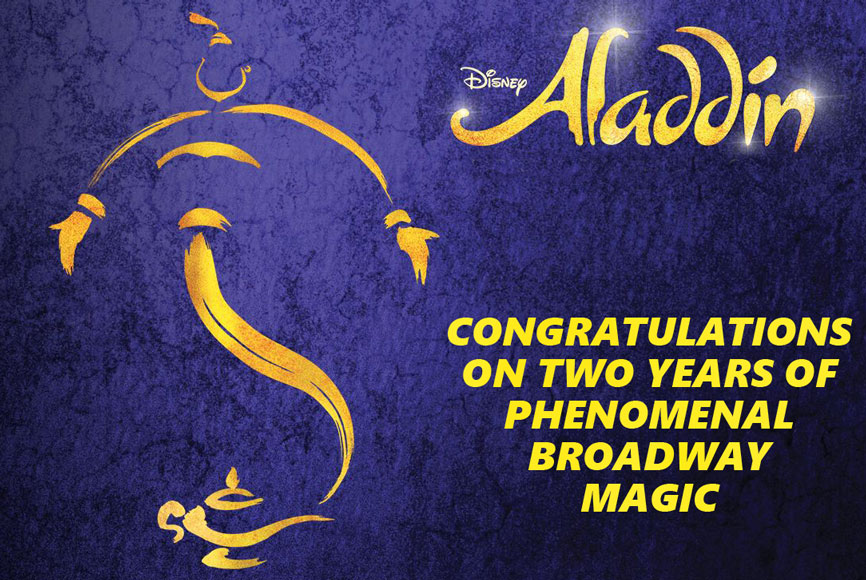 Today marks the 2nd anniversary of Disney's Aladdin Broadway debut at the New Amsterdam Theater on the legendary 42nd street of New York City. Everyone involved in the production deserves a huge round of applause for shepherding the show into a third year. So few Broadway musicals survive the first few months, let along two years. The good news for fans of the show is that it will be around, with much of the original cast through at least February of 2017.
Disney has just announced that seven of the show's original stars, Adam Jacobs (Aladdin), Tony Award nominee Jonathan Freeman (Jafar), Tony Award winner James Monroe Iglehart (Genie), Courtney Reed (Jasmine), Brian Gonzales (Babkak), Clifton Davis (Sultan) and Don Darryl Rivera (Iago), recently extended their contracts with the production through February 19th, 2017. The seven actors have led the "sublime" Aladdin company since the production opened on Broadway.
"We're privileged to be in the rare position of having seven of our original stars continue in Aladdin," said Thomas Schumacher, President and Producer, Disney Theatrical Productions. "Adam, Jonathan, James, Courtney, Brian and Don Darryl have been an integral part of Aladdin since its journey to the stage began, and I am thrilled that they, along with Clifton Davis who joined us in Toronto, will continue delighting audiences at The New Amsterdam Theatre for another year."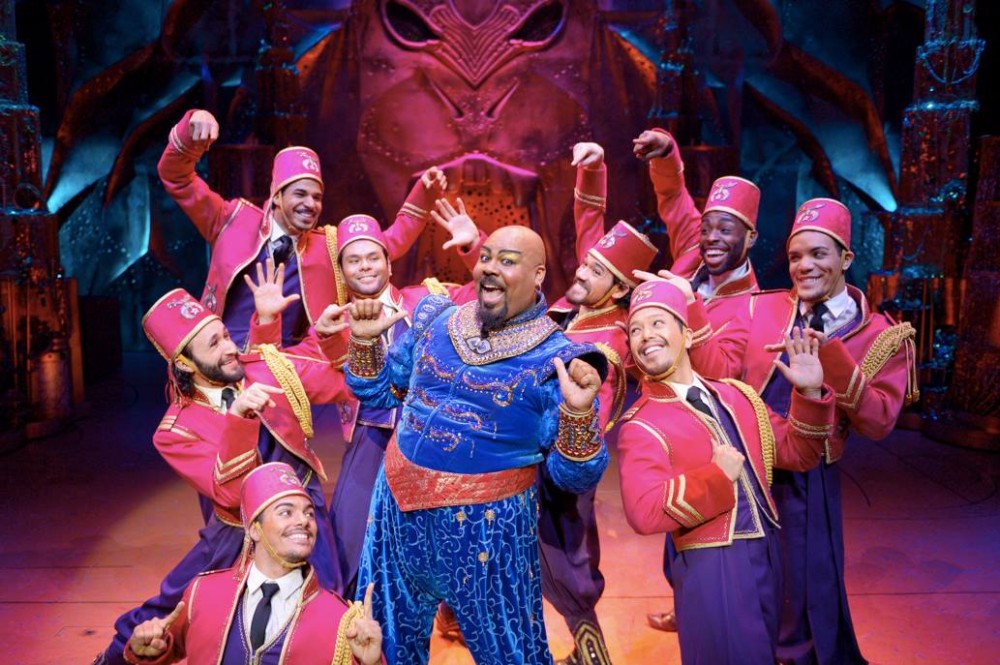 Also continuing in their principal roles are Steel Burkhardt (Kassim) and James Moye (standby Jafar/Sultan). As previously announced, Aladdin recently welcomed new principal cast members Brad Weinstock as Omar and Major Attaway as the standby for Genie/Babkak/Sultan to the company.
If you've seen Aladdin on Broadway, what is your favorite part. If not, will you try to make it to NYC for a showing while the original cast are still performing?
Previously: Aladdin announces first US touring production