Editors Note: Please join me in welcoming a new guest contributor to The Disney Blog. Lisabeth Posthuma brings a strong background in writing and a fresh love of Disney to her work!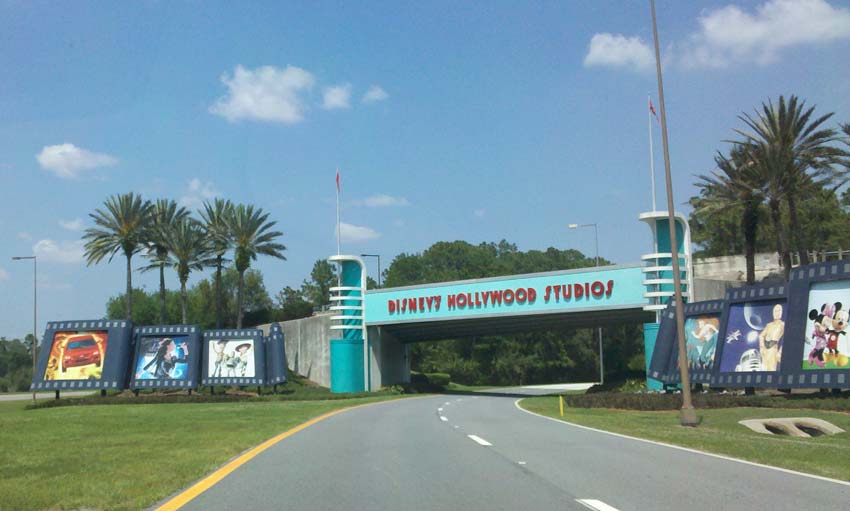 While many fans of Disney's Hollywood Studios are wondering which of their favorite attractions are next on the chopping block, there is one eminent change we are all still waiting to be announced. At a shareholder's meeting in early 2015, it was confirmed that Disney's Hollywood Studios would soon change its name to reflect its evolving identity. There has been no official word on what this will be just yet, but just for fun here are five guesses at what we could be calling DHS in the future:
Disney's Florida Adventure – Okay, so it's not super creative, and it doesn't really unite the Pixar and Star Wars presence that will dominate the next wave of expansion. However, DHS has already undergone one name change in its relatively young life (who doesn't reinvent themselves in their 20s?), and so perhaps a more less-specific park name is the way to go this time. So far, it's worked for Disney's California Adventure which is home to a wide variety of attractions. And if you think about it, a giant orange rivaling the size of Epcot's Spaceship Earth could be a fantastic icon to represent the great state of Florida, would it not?
Disney's Imagine Nation – Again, this would cast a wider scope from the narrow, Hollywoodcentric focus of the park's current name. And, it wouldn't be a stretch for a company who have dubbed their engineers "imagineers" to celebrate creative innovation in the rebranding of this park.  A name like this would also cast an incredibly wide net as to the types of future attractions that would fit into its theme.
Disney's Universe of Dreams – In the same vein as #1 and #2, a name like this would be all inclusive of attractions old and upcoming. Also, it could be a way to highlight an attraction that absolutely MUST stay at the park – Walt Disney: One Man's Dream. Although, now that I'm looking at it… perhaps naming a park that could be shortened to the acronym of DUD isn't the best choice. Hmm… Disney's Dream Universe, instead?
Disney's Hollywoodland – When Disney-MGM Studios had its dedication in 1989, then CEO Michael Eisner said this at the ceremony, "The World you have entered was created by The Walt Disney Company and is dedicated to Hollywood—not a place on a map, but a state of mind that exists wherever people dream and wonder and imagine, a place where illusion and reality are fused by technological magic…" As a nostalgic person (and lover of the Hollywood state of mind as described by Eisner) I'm not ready entirely to let go of the original vision for this park. As far as I'm concerned, Hollywood Boulevard represents America in the same vein that Main Street USA does, and therefore it belongs in WDW. Keeping Hollywood somewhere in the name of this park would ensure that its roots would be preserved for a while longer.
Disney's Cashcow – We're supposed to call spades, spades right?  And let's face it, with the Star Wars and Toy Story expansions, a cash cow is exactly what this park is going to become. They are striking while the iron is hot here (though arguably, these two franchises never seem to cool off), so why not just build a giant golden calf right there in front The Great Movie Ride and sell ice cream treats made from its milk at a stand nearby. I kid (a little) because this isn't a real name I would propose for the rebranding of DHS as true as the sentiment might be. Still, it's fun to imagine what Disney could do with a tongue-in-cheek idea like this. Somehow they'd probably be able to pull it off, with a hidden Mickey birthmark on the cow's rear to boot.
What do you think the new name of the park will be? What new icon do you want a photograph in front of at the new and improved DHS? Comment below!