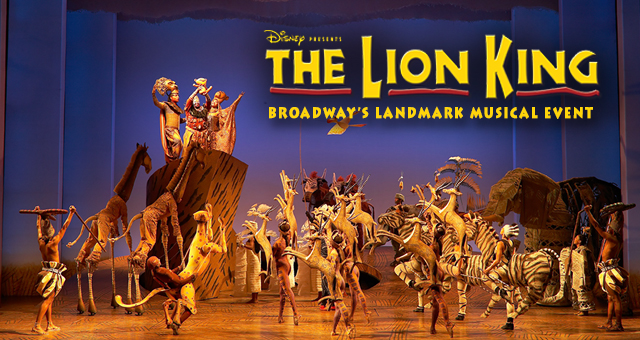 Disney's The Lion King musical is an award-winning Broadway and touring production that current holds the record for the highest grossing box office of any title earning somewhere north of $6.3 billion so far and still going strong with the Broadway show, a north American tour, and six international productions.
Here is the official lyric video featuring music from the original Broadway cast recording as sung by Max Casella, Tom Alan Robbins, Scott Irby- Ranniar and Jason Raize.
Are you one of the 80 million people around the world who have experienced The Lion King on Broadway? If not, what are you waiting for?