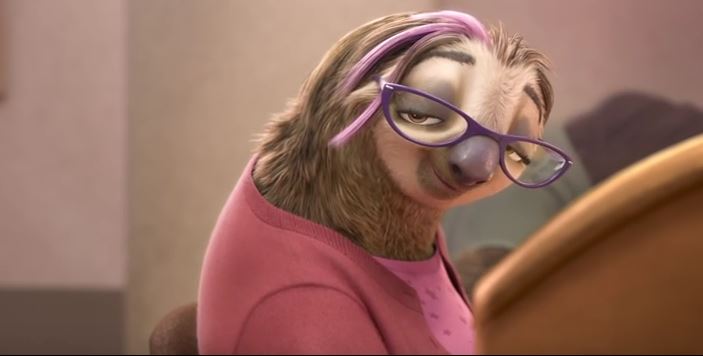 As someone who has been a fan of Kristen Bell's career since her cult-hit Veronica Mars and her time on NBC's Heroes, I was very happy to have her join the Disney family as the voice of Anna in Disney's Frozen. The great thing about being part of the family is that once you're in, Disney loves to use you on other projects as well. Yesterday, Bell revealed that she was invited to voice a character in Zootopia as well.
Check this off my bucket list: I play a SLOTH in @Disney's #Zootopia!!! https://t.co/LMKWtKlGWV

— Kristen Bell (@KristenBell) February 16, 2016
Okay, so playing a sloth was on her bucket list? That's cute, and perhaps a little weird. Bell previously appeared on The Ellen Show to talk about her sloth obsession.
Perhaps that led to Walt Disney Animation Studios asking her to voice one of the sloths. In case you missed it, here's the original Sloth trailer. Come to think of it. How did we not know that was Kristen Bell's cute voice?
Bell joins the cast that already includes names like Ginnifer Goodwin, Jason Bateman, Idris Elba, J.K. Simmons, Alan Tudyk, and Bonnie Hunt. Zootopia opens March 4th domestically and is already playing overseas in some markets.