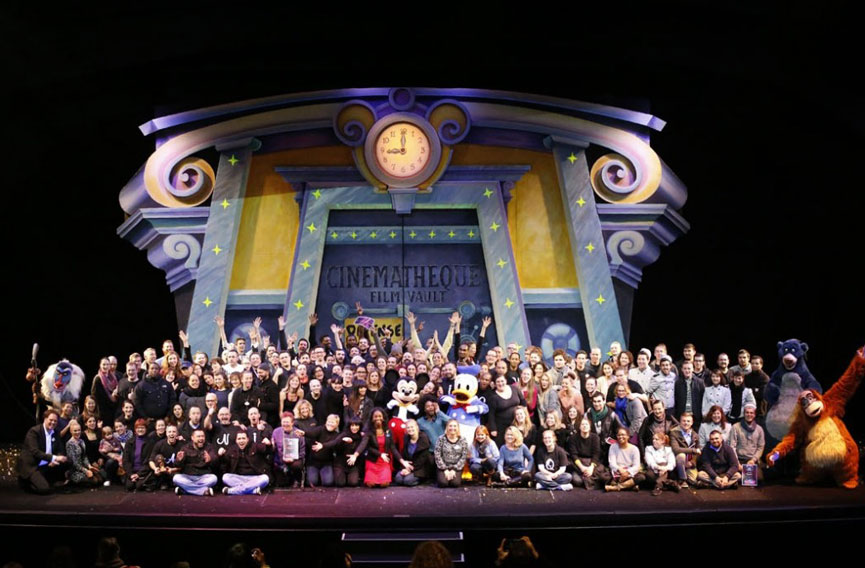 The very last performance of Animagique took place yesterday at Walt Disney Studios in the Disneyland Paris Resort. The show was one of the original attractions that opened in 2002 and was popular with a great number of fans. Alas, the curtain had to fall one last time so the park could prepare the theater for a new production – Mickey and the Magician – which will open on July 2.
If you never saw Animagique then you missed one of Disney's more unique stage productions. It was inspired by the Black Light Theater in Prague and Chinese inspired marionette techniques. It also had a memorable sound track of your favorite Disney songs as arranged by musical director Vasile Sirli.
If you never saw the show, here is a video of it from YouTube:
In honor of the last show, Disneyland Paris released a special video with declarations from the Cast Members who worked at Animagique, some of whom were there at the very beginning. Here's a complete video of the final show from YouTube including the testimony from cast members. It will help if you speak French though:
Did you ever see Animagique in person? Share your favorite memories of the show in the comments.