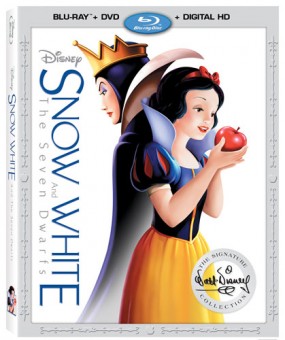 It's the first and still the best, Snow White And The Seven Dwarfs embodies the new Walt Disney Signature Collection's legacy of animation. In this epic story of love and friendship, the kind and beautiful princess Snow White wins the hearts of the Seven Dwarfs and triumphs over the evil plans of a wicked Queen.
The new treatment of the film marks the launch of the Walt Disney Signature Collection and the first time the film will be available for digital download. This new DVD/Blu-Ray will feature in-depth brand new bonus material including — "In Walt's Words: Snow White and the Seven Dwarfs," "Iconography," "@DisneyAnimation: Designing Disney's First Princess," "The Fairest Facts of Them All: 7 Facts You May Not Know About Snow White," "Snow White in Seventy Seconds," "Alternate Sequence: The Prince Meets Snow White" and Much More!
Share and enjoy the movie called "The Greatest Animated Film Of All Time," (American Film Institute) on Blu-ray February 2nd and on Digital HD January 19th (today!), with special features for the entire family!
The Walt Disney Signature Collection is the replacement for Disney's Platinum and Diamond edition DVD collections and will help introduce this movie to a new generation of families.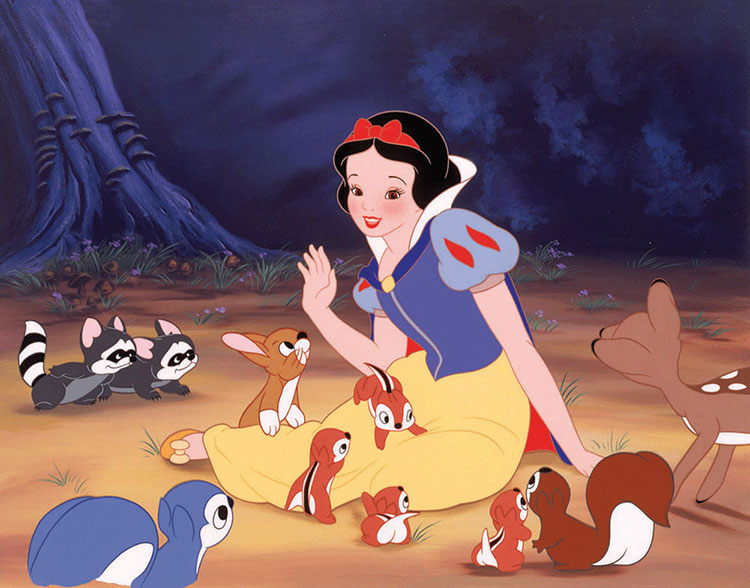 Snow White has always been my favorite. You can pre-order it today on Amazon and save up to 40%. Your purchase via that link will help The Disney Blog. Thank you.
Previously: How to draw Dopey from Snow White and the Seven Dwarfs.