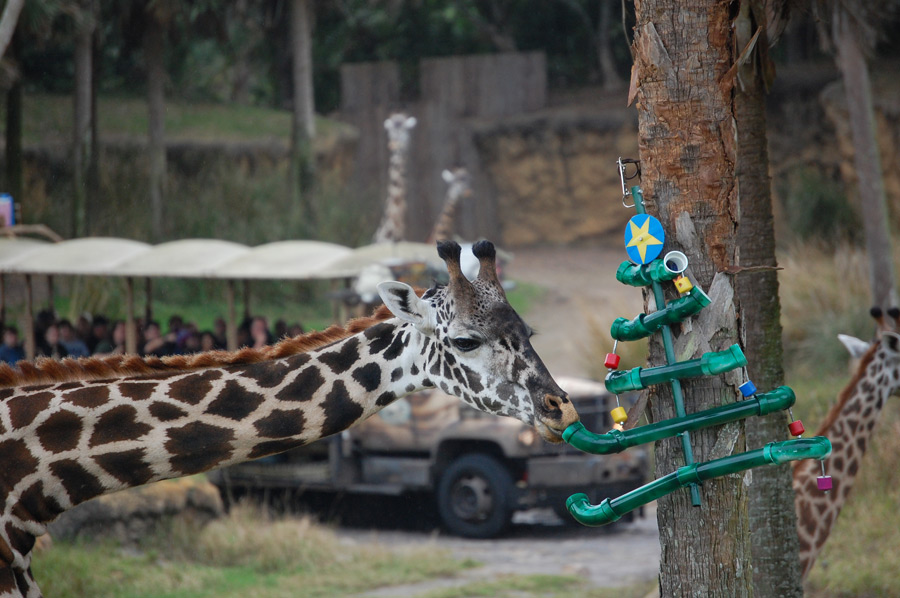 When you stay at Disney's Animal Kingdom Lodge you are able to get right up close with animals on the savannahs, that's fun for the guest, but how does Disney keep the animals active? One of the methods is to do what's called enrichment.
Food, surprises, and other interactive activities are provided by animal keepers to add some variety and enrich the lives of the animals.
Disney's Animal Kingdom Lodge just released this video showing a new program where children are allowed to participate in making some of the enrichment items and then get to stick around and watch as the animals on the savannah enjoy their work.
If you ever get the chance to do the Backstage Tour at Disney's Animal Kingdom where you can tour the food facility for animals, I totally recommend it. Not only do you get to see how Animal Enrichment is done, you get to see the process of how regular animal chow is prepared too. Turns out, they're eating pretty well.
(photo courtesy Disney)