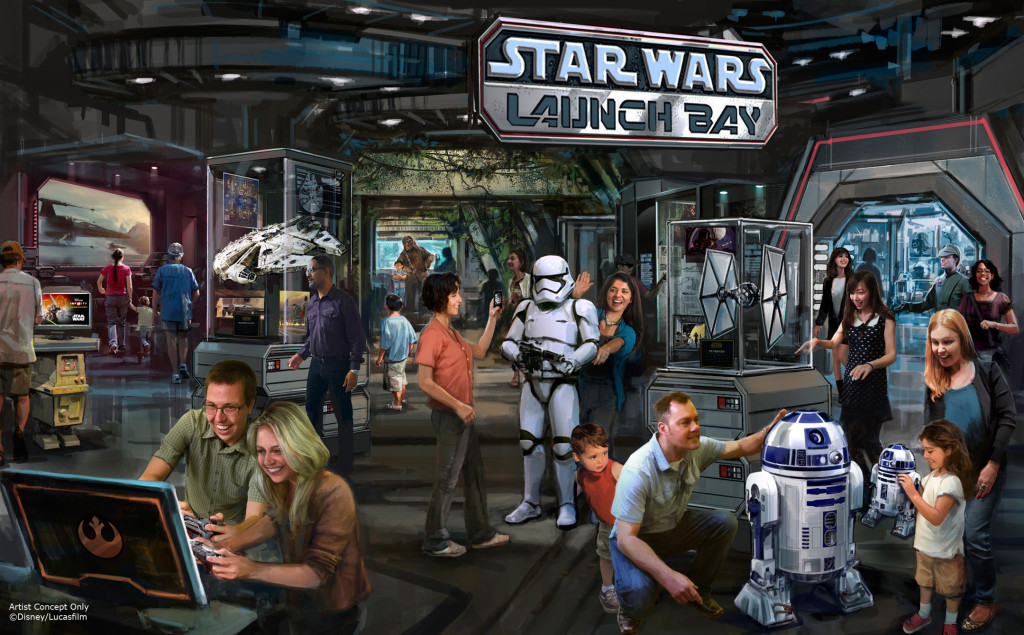 Currently scheduled to open at Disneyland on November 16, Seasons of the Force is not so much an event as it is a collection of minor attraction makeovers that will help Disneyland bridge the gap between the opening of the new Star Wars movies and the Star Wars Land expansion.
Star Wars Launch Bay – Replacing Innoventions, this area will contain meet and greets with Star Wars characters along with interactive exhibits, games, and 'historical' museum exhibits.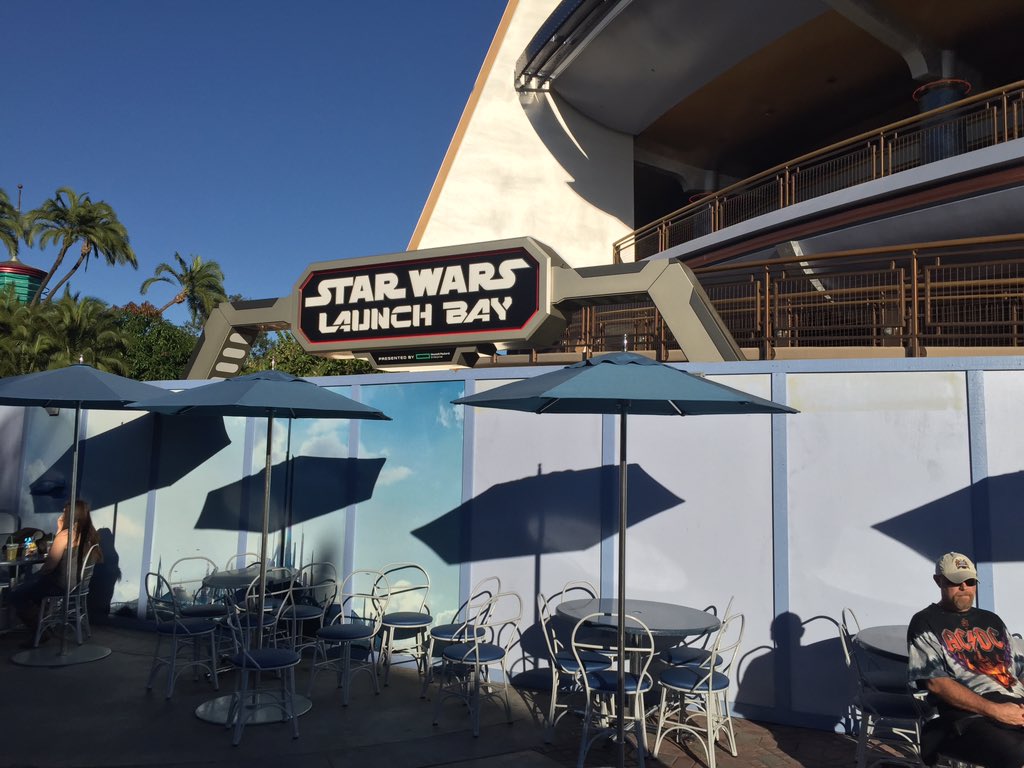 Jedi Training: Trials of the Temple – the popular Jedi Training experience will be updated to include new characters and a new villain from the DisneyXD animated series "Star Wars Rebels." The stage is currently getting a facelift behind some tarps.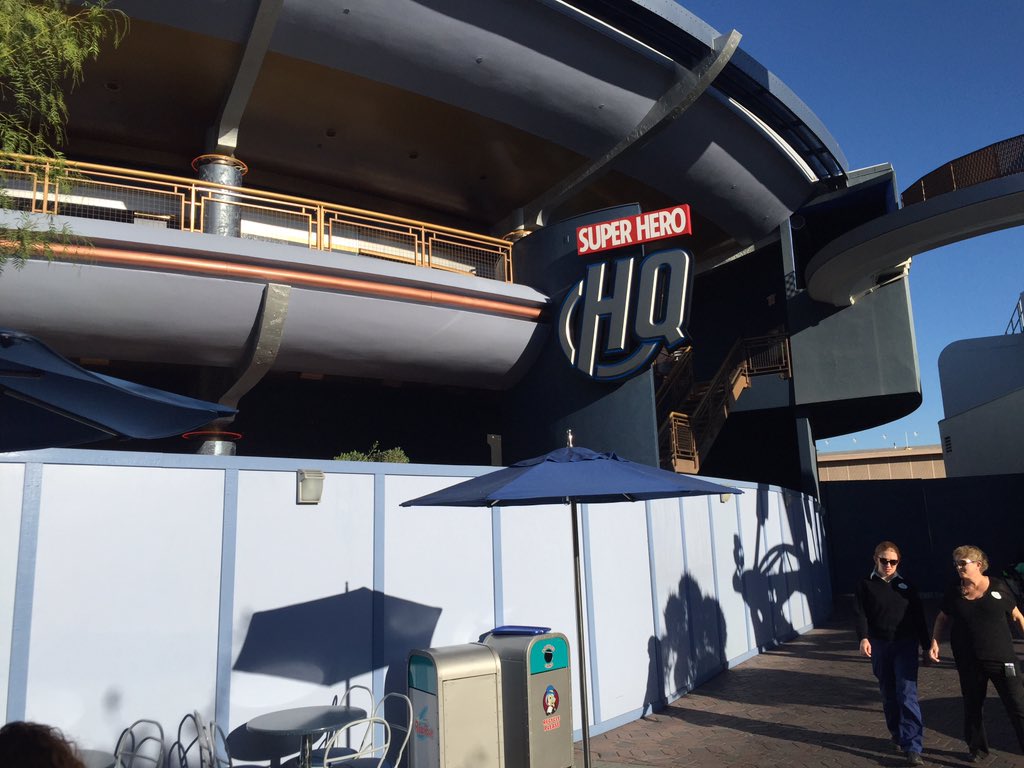 Star Tours: The Adventures Continue – A new scene will feature a story inspired from the upcoming film "Star Wars: The Force Awakens." Maybe we'll finally see Luke?
Hyperspace Mountain – The classic Disney roller coaster Space Mountain gets a Star Wars makeover. Guests will join in an X-wing Starfighter battle as they race through space.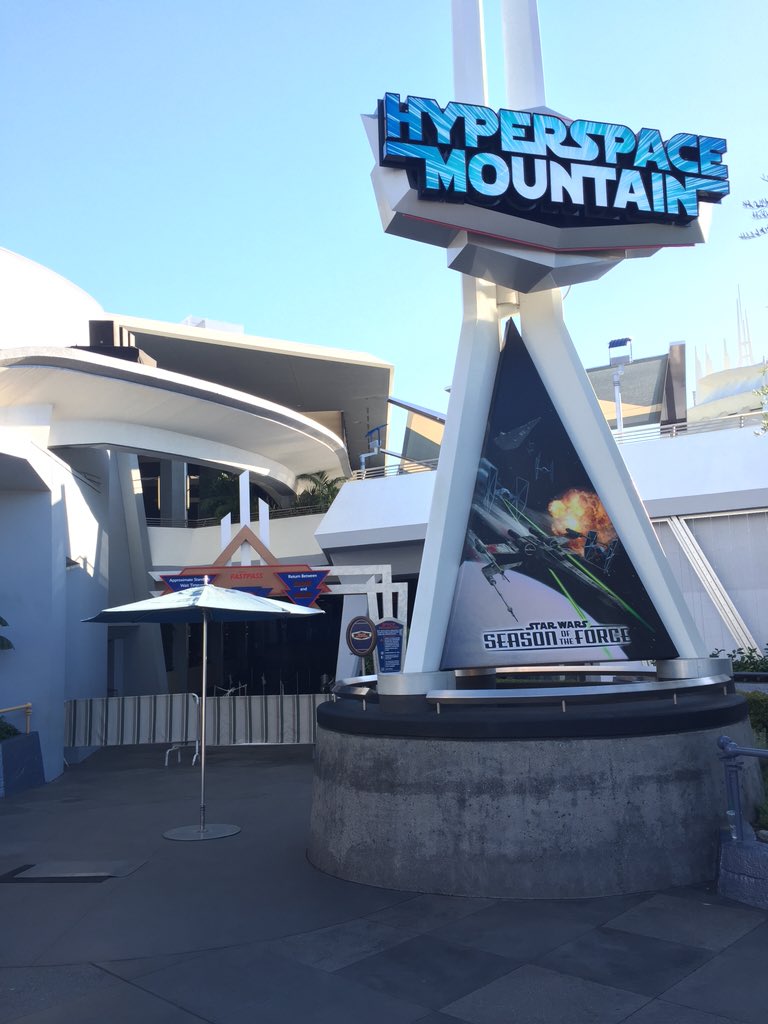 And just revealed via a new sign:
Star Wars: Path of the Jedi – replacing the Magic Eye Theatre (where once lived Captain EO). Reportedly it will show clips from previous movies with footage of telling the Jedi story.
As you can see from the pics, there's still some work to be done to get Seasons of the Force ready for November 16th. Who plans to be there opening day to check it all out?
(Photos courtesy Keith Lapinig)