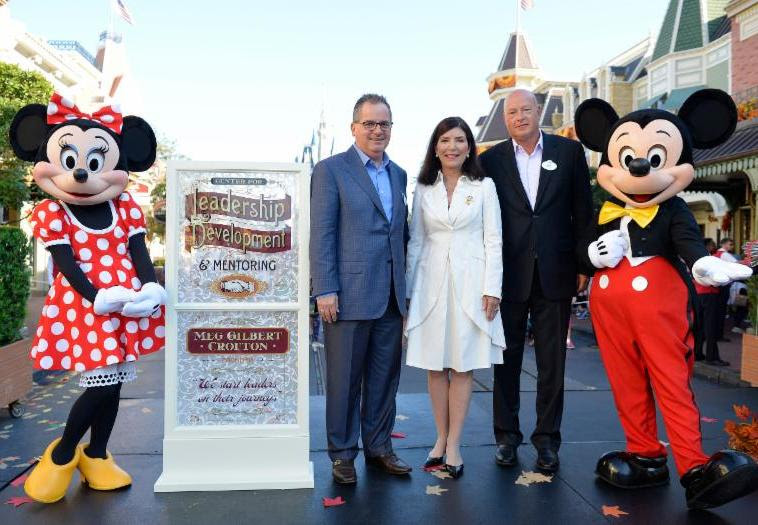 Former Disney Parks President and longtime Walt Disney World President Meg Crofton was recently recognized with a Main Street, U.S.A window. At the ceremony were Walt Disney Parks & Resorts Chairman Bob Chapek and current Walt Disney World President George Kalogridis.
The Main Street windows of were originally envisioned as way to honor those who had a hand in building the resort. Over the years new windows were added as tributes to people who had an impact on the resort. At Walt Disney World there are around 200 such tributes around the parks and resorts.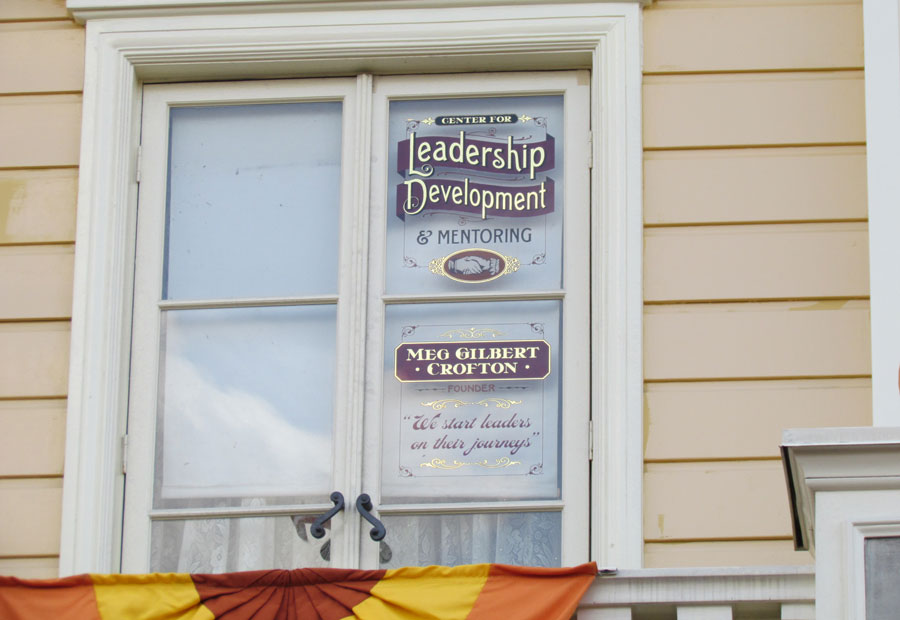 The few times I met Crofton she proved herself to be well cut in the executive mold, but pleasant. She did distinguish her self at Disney. Starting in 1977 as a marketing manager with Vista-United Telecommunications (the phone company for Walt Disney World) and then moved to the resorts where she eventually rose through the ranks of human resources.
I think you can read a bit into how her career ended, when it became evident that Burbank decided to send former Disneyland managers out to run Walt Disney World in her stead.
That said, Crofton's years of service deserve to be remembered. I'm not personally sure it deserved a window, but that's what the powers that be decided to award her.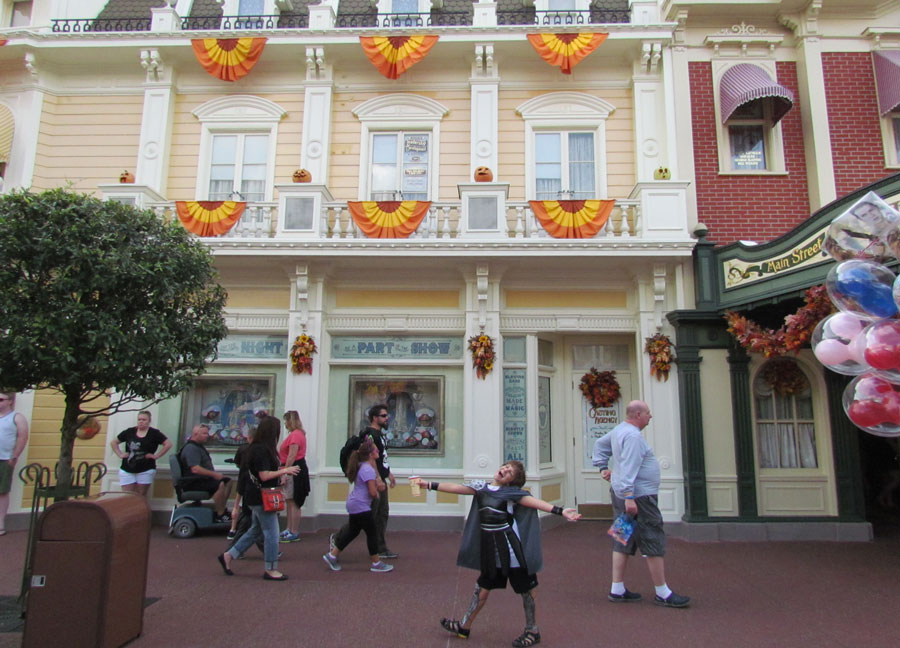 The window was revealed in a pre-park opening ceremony on October 14th. It reads, "Center for Leadership Development & Mentoring – we start leaders on their journeys." If you want to find it, look on the left side of main street as you walk toward the Castle. It's just before you get to the Main Street Athletic Club store.