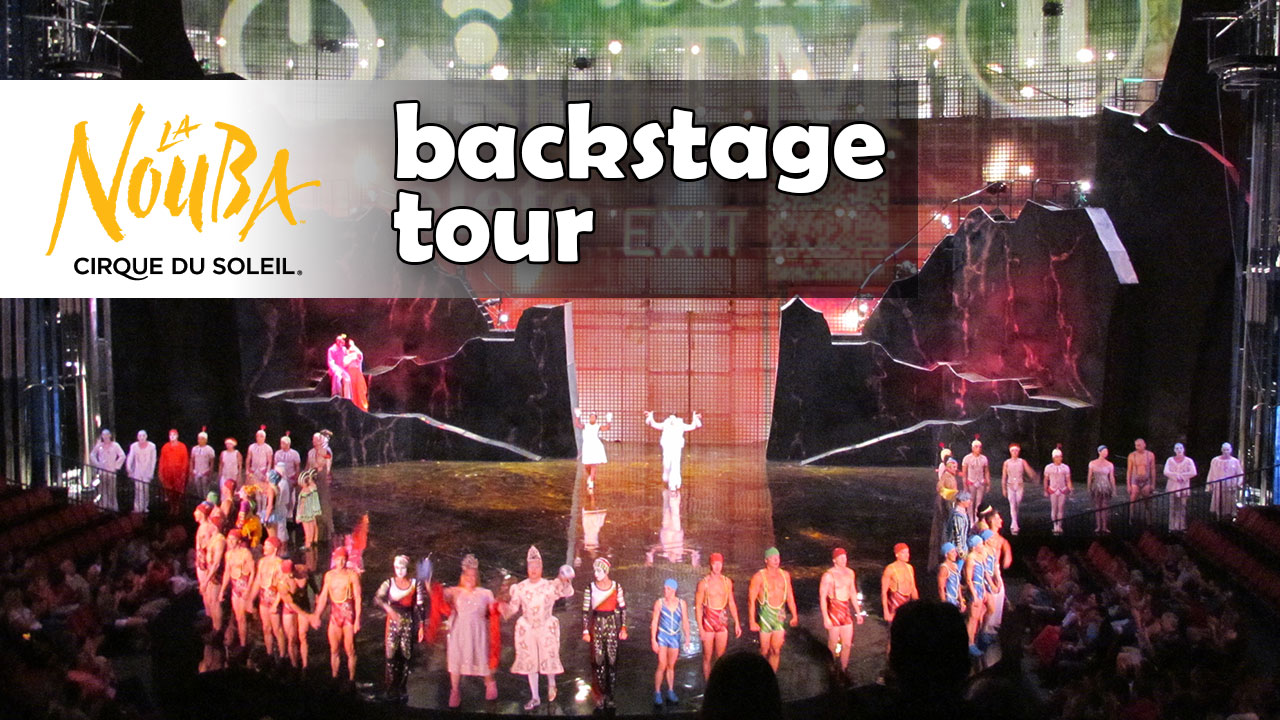 Many a Broadway show opens and closes in the space of a few weeks. A successful show might fun for a few years. In Walt Disney World's Disney Springs, Cirque du Soliel's La Nouba has been running since 1998 and is nearing its 8,000th performance.
We were recently invited behind the curtain to see how the show works, meet some of the performers, and interview the show's artistic director.
Daniel Ross has been with Cirque for years, but came to La Nouba about 4 years ago. Ross believes Cirque shows are constantly evolving and he's recently helped make a few changes along the way.
The most significant change was the addition of two new clowns. He also discussed with us two upcoming changes.
There are two new acts for the show. The Chinese Diablo (those yo-yo spinners that they toss in the air) are being replaced by B-Boys (aka break dancers). And the aeriel highwalker act will be updated to a new act that includes a bamboo pole.
Our backstage tour took us from the top of the theater down to its depths. I had no idea that so much was contained in the building. There is a training room where performers can work on their routines, warm up, or just lift some weights. We also were allowed to witness a rehearsal for the trapeze artists.
I had not seen the show since our Honeymoon visit to Walt Disney World back in 2001. It definitely kept all the the high energy and magic, while still remaining relevant to today's audiences.
Sadly, Cirque du Soliel isn't selling out its shows these days. But that's an opportunity for you. They often have Florida Resident discounts, starting as low as $49 a ticket. I recommend sitting in Category 2 seats to get the best view of the whole set and stage.