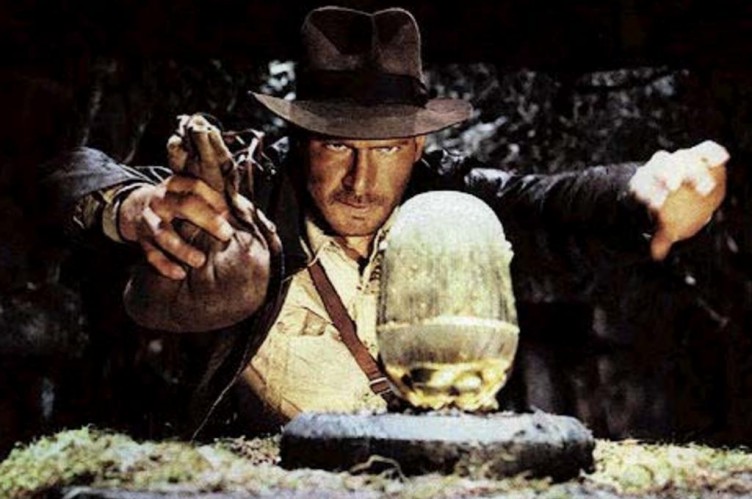 With "Star Wars: The Force Awakens" in the final stages of post-production, it appears Lucasfilm's attention has turned toward reviving another franchise – Indiana Jones.
The big question on everyone's mind is who will play the title character. Will they bring back Harrison Ford for another film, or will they try to recast the role? Chris Pratt has been mentioned as a possible replacement.
The franchise's producer, Frank Marshall, has weighed in on the matter. "There are a lot of rumors," he said.
"We haven't even sat down to talk about Indy yet… at some point we'll sit down. But there's a bunch of people who could probably take the baton," said Marshall. "We're not doing the Bond thing where we're going to call somebody else Indiana Jones … we have to figure this out."
So a few conflicting messages there. A few options to take up the baton, but they won't do the Bond thing either. That's a bit ironic since the Indiana Jones character was partially inspired by James Bond.
A fifth Indiana Jones movie has been talked about since the 'critical failure' of number 4 "Indiana Jones and the Kingdom of the Crystal Skull" still managed to gross $786. Lucasfilm President Kathleen Kennedy has even said they plan to return to the franchise as soon as a window opens up in the schedule. Ford himself has suggested he'd be up for another crack at Indy.
So, despite Ford turning 73 this year, it looks like only one person will wield the bullwhip and fedora. With that in mind, how will the franchise continue when Ford decides to step back from the camera for good?
Btw, this is why I expect the Indiana Jones Epic Stunt Spectacular is safe at Disney's Hollywood Studios, even as they add Star Wars Land. Why close one attraction when another movie in the franchise is in the works?
(Via Den of Geek)