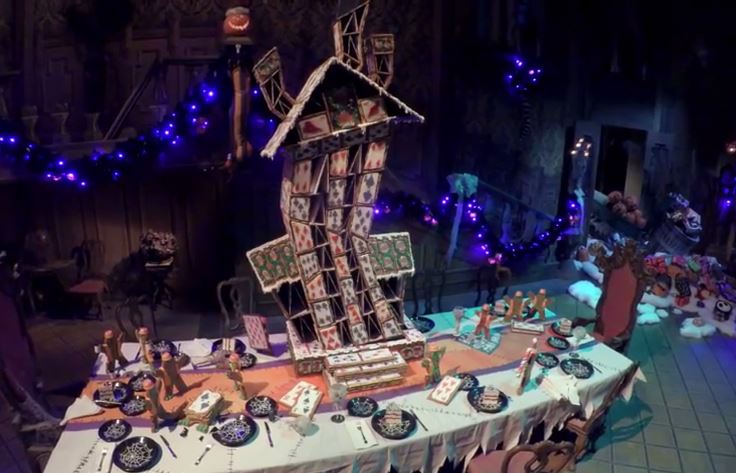 Disneyland's Haunted Mansion Holiday with its Nightmare Before Christmas makeover only comes out to play during the holiday season from mid-September through early January. Each year it has a delightfully spooky new gingerbread centerpiece that is featured atop ballroom table. This year the theme is a House of Cards and it's full of great little details.
The House of Cards is an impressive 10-feet tall. The delicate construction job by Disneyland cast members was captured on time-lapse video:
That's an impressive feat. I can't wait to see it in person in just a few days.
Did everyone see the Hidden Mickey on the table? Do you have a favorite room in the Haunted Mansion Holiday?
Previously: Spooky preview of this year's Haunted Mansion Holiday