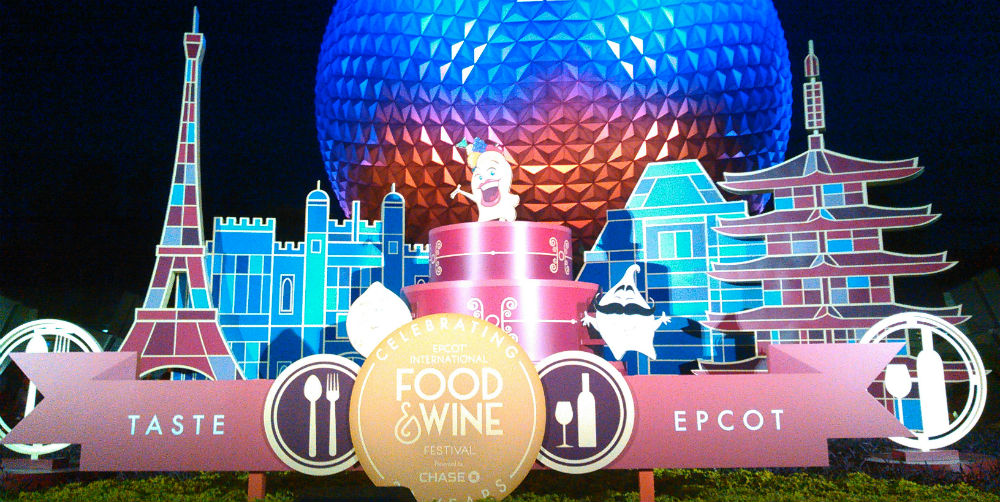 As part of a media day this weekend, Walt Disney World held a lunch that allowed us to try some of the new items that are being offered during the 20th Epcot International Food & Wine Festival.
Like the trooper I am, I tried almost everything (except the seafood because of allergies), and there are some real winners among the newbie dishes.
Of all the samples I tried, my favorite came from Brazil. The Escondido de Carne was like a Latin Cottage Pie, featuring a layer of seasoned meat topped with mashed yucca. It had a hint of spice, but not too spicy, and the flavors all worked well together.
A close second was the Loaded Mac & Cheese from the Farm Fresh booth. The creamy mac & cheese was topped with Nueske's® Pepper Bacon, cheddar cheese, peppers, and green onion. It was a play on last year's popular Nueske's® Pepper Bacon Hash, which I honestly liked slightly more, but this version was a winner in its own right. It had just the right blend of spicy and creamy.
The Dominican Republic returns to the fest this year, and we got to sample the Souffle de Yuca and Caramel Flan.  Of the two, I really enjoyed the Yuca Souffle, which was topped with a sizeable slice of griddled cheese. It was a simple dish, but the clean flavors of the yuca and cheese complemented each other. The flan, topped with rum-roasted pineapple was good but not outstanding.
From the new Sustainable Chew booth, sponsored by the hit ABC tv show "The Chew," I tried the Pork Sparerib with red wine reduction, fennel, and cheesy mascarpone grits. I had mixed feelings about this dish, which I have a feeling came from the show's Chef Michael Symon. The grits were creamy deliciousness, but the sparerib was merely meh.
We also got to try two desserts, both winners in their own way. For the chocoholic, you couldn't pick a better dish than the Liquid Nitro Chocolate-Almond Truffle, from the other booth from "The Chew" called Chew Lab. It came drizzled with a warm whiskey caramel and dusted in Marcona almonds. This wasn't just a treat, it was a show, watching the truffle get frozen in the pot of liquid nitrogen, before being plated. The end result was the truffle was almost a grown-up fudgesicle. Oh yeah, it was uber-decadent.
They also offered up a Belgian waffle topped in a berry sauce and whipped cream. Definitely more simple than the truffle, but it hit the spot just as well. But let's be honest, it's hard to mess up a waffle.
Disney also had two new adult beverages to try, both created by "The Chew," and I enjoyed each for different reasons.
The showstopper was the Frozen Smokin' Hibiscus, made with Mezcal Joven Smoked tequila, agave syrup, and condensed milk, and topped with a liquid-nitrogen frozen hibiscus flower. It was fun to watch it made, and if I drank from it right away, I could capture some of the ice smoke in my mouth, and puff it out like a dragon. I know… it's the little things. You can find this drink at the Chew Lab booth.
The other beverage was the Frozen Chew-tini, a concoction of Lemon Vodka, mango-carrot juice, and a citrus sour mix, that was dispensed from a machine into my glass. It was sweet, yet tangy, and full of fruity flavor. This one can be ordered at the Sustainable Chew booth.
All this food and drink, and there is still so much I want to taste from the festival booths. I would have tried more, but it was first Saturday of the fest, and lines at each of the booths I passed was at least 20 minutes. I think I'll come back mid-week to try the rest on my list.
Although I did laugh at overhearing a passerby announce his strategy would be to find the booth that people hated the most and eat there, so the line would be shorter. Good luck finding that booth – they all had something good to eat.
Have you been to this year's festival? What are your favorite dishes and drinks so far?