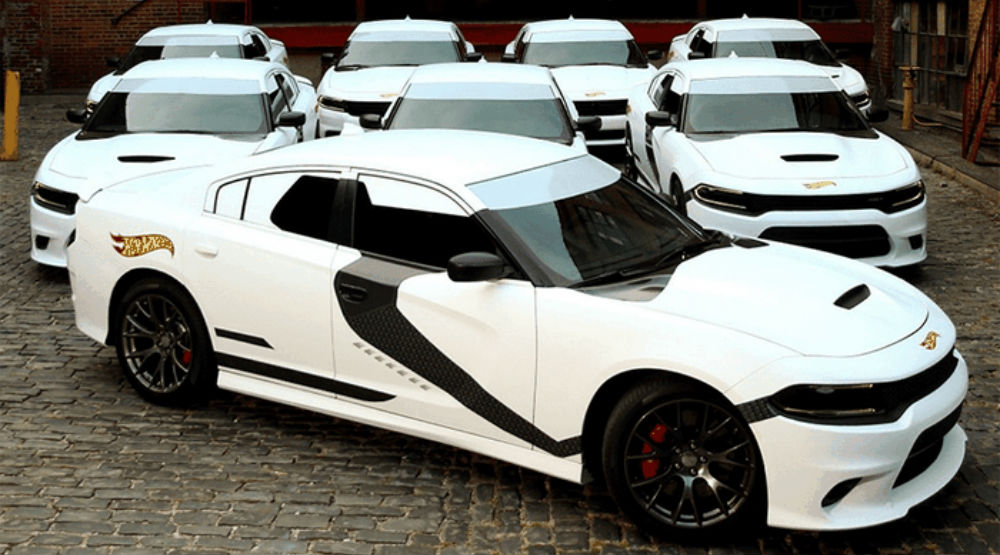 If you were in New York City on September 4, and called for an Uber ride, there was a good chance you could have found yourself riding in a Dodge Charger outfitted as a Star Wars Stormtrooper. How cool would THAT have been?
The automaker provided eight fully-decked out Chargers as part of a Hot Wheels promotion that coincided with the toy car maker's release of "Star Wars: The Force Awakens" merchandise on #ForceFriday.
And not only did riders also get an official "Star Wars: The Force Awakens" Hot Wheels diecast car at their destination, but they were able to ride for free if they had the special Hot Wheels code.
One NYC resident even caught one of the Stormtrooper Chargers in action, and posted it on her Twitter page:
OHHH SNAP! Just saw the #Hotwheels x @Uber car prowling around Union Sq! #NYC #ForceFriday #Stormtrooper pic.twitter.com/JBENvGWkCl

— Skip SayLess (@TatianaKing) September 4, 2015
Apparently this is a one-time only promotion between the three companies and LucasFilm, though Fiat Chrysler Automobiles, Dodge's parent company, does have a promotional partnership in place for "Star Wars: The Force Awakens," so it's possible we may see the cars again in the future in some way. I'd hate to think they spent all that money to outfit the cars for just one day.