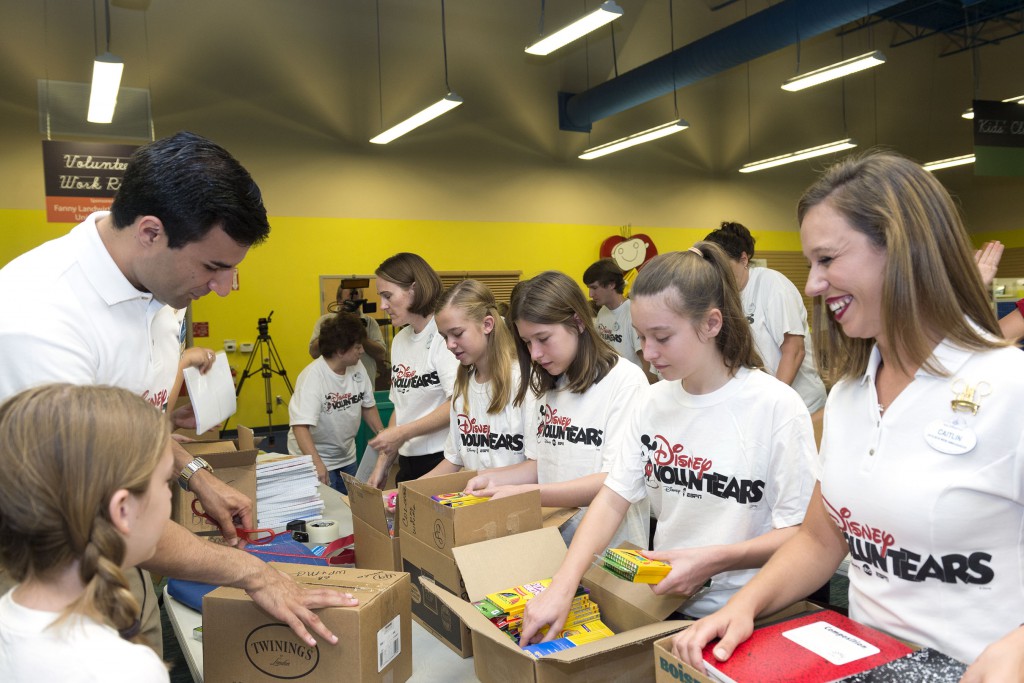 You can't have successful students without the tools it takes to learn in the classroom. Walt Disney World's VoluntEARS know that and recently conducted a supply drive to help over 100,000 Central Florida students get the school year started right.
Supplies like notebooks, pencils, pens, folders, tap, glue, crayons, and backpacks to put them in were all collected and then donated to "A Gift for Teaching (AGFT). Over $866,000 worth of school supplies will be distributed by the charity to help local students in need.
Cast member VoluntEARS also donated time to sort and package the supplies and answered phones during a tele-thon to raise money for "A Gift for Teaching."
"Disney and its amazing Cast Members continue to wow us with their dedication to this community," said A Gift for Teaching President Jane Thompson. "As the primary provider of free school supplies to teachers for their students in need in Central Florida, these supplies are critical in ensuring that our shelves are stocked all year long."
As Disney's annual Back-to-School Supply Drive kicked off last month, teachers of the year from five local counties received a special package of school supplies from Walt Disney World Ambassadors, along with Disney characters Lilo and Stitch.
"One of the most rewarding ways for our Cast Members to support education is to help Central Florida's children prepare for a successful year of learning," said AGFT Board Member Tracey Powell and vice president of resort operations for Walt Disney World Resort. "For more than a decade, our Back-to-School Supply Drive has been a fun way to help local families, while making an investment in our community's future."
Walt Disney World Resort has a longstanding tradition of supporting educational initiatives in Central Florida. Since 2005, Disney Cast Members have collected and donated millions of school supplies to help local students start the school year with the tools they need for academic success.