I knew Tony Award-winning actress and singer Idina Menzel was in Orlando as part of her concert tour, so I had a feeling she'd make an appearance at Walt Disney World. Of course, she showed up at Disney's Hollywood Studios to pose with Queen Elsa, Anna and Olaf during the "Frozen Summer Fun" event.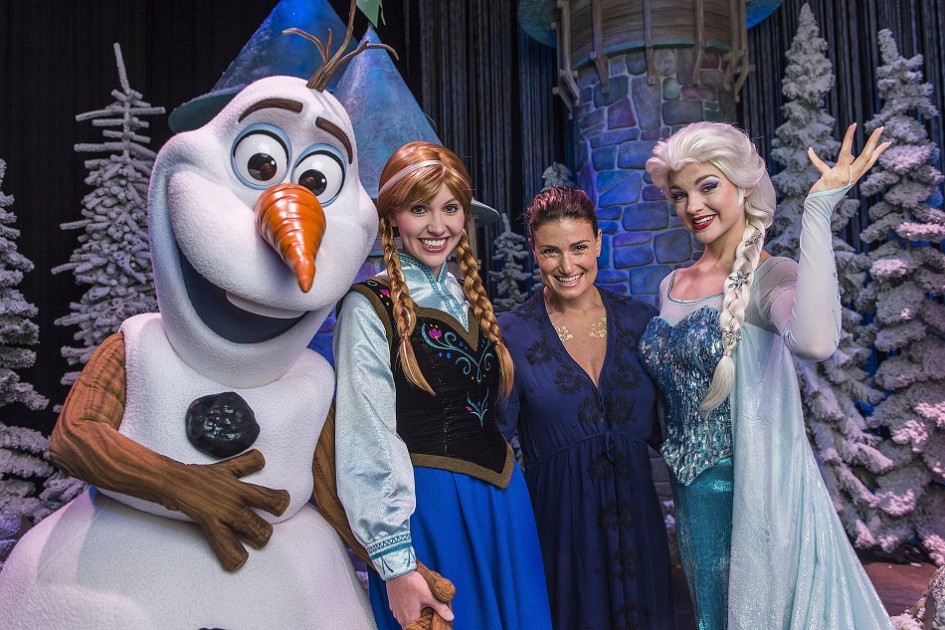 I first saw Menzel on Broadway in RENT and have followed her career ever since. It's great to have a talented performer like her a part of the Disney family.
What celebrity would you like to meet in the parks?
(Photo courtesy Disney, Matt Stroshane, photographer)