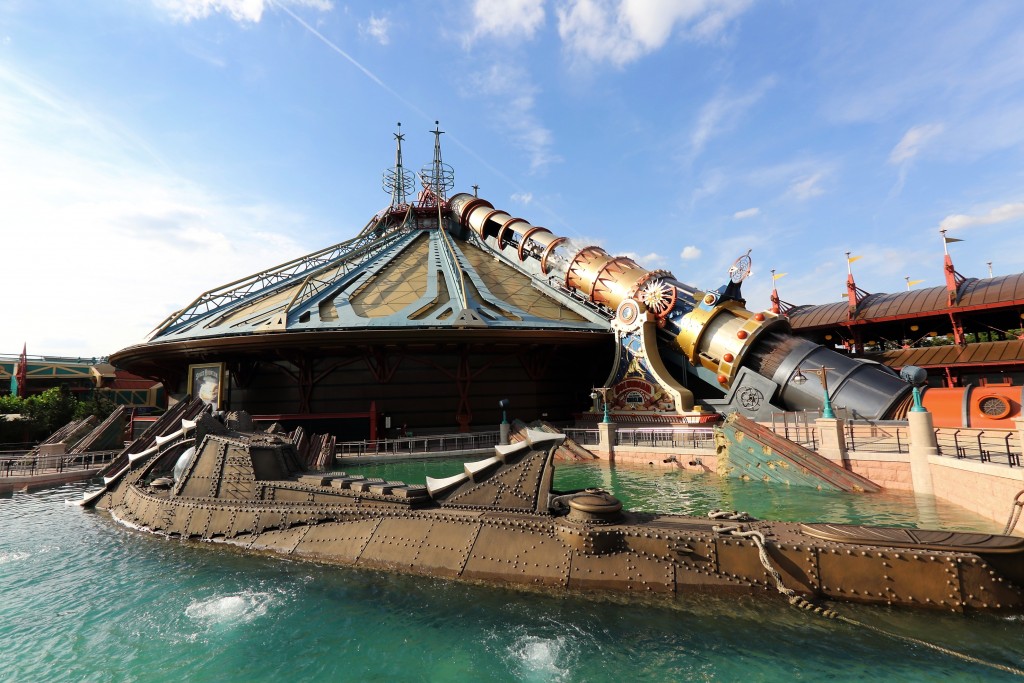 After a six month period of refurbishment, the great steampunk themed Columbiad cannon, fired its first guests into the thrilling void of Space Mountain on July 25th where they found a completely renovated attraction for it's 20th anniversary.
The roller coaster is one of the must-ride attractions of Walt Disney. During the downtime they upgraded the queue to include air-conditioning and gave it a few coats of paint, there are new posters and lighting along the queue as well. Meanwhile outside, the mountain has been dusted off and repainted in various spots to bring it back to its original splendor.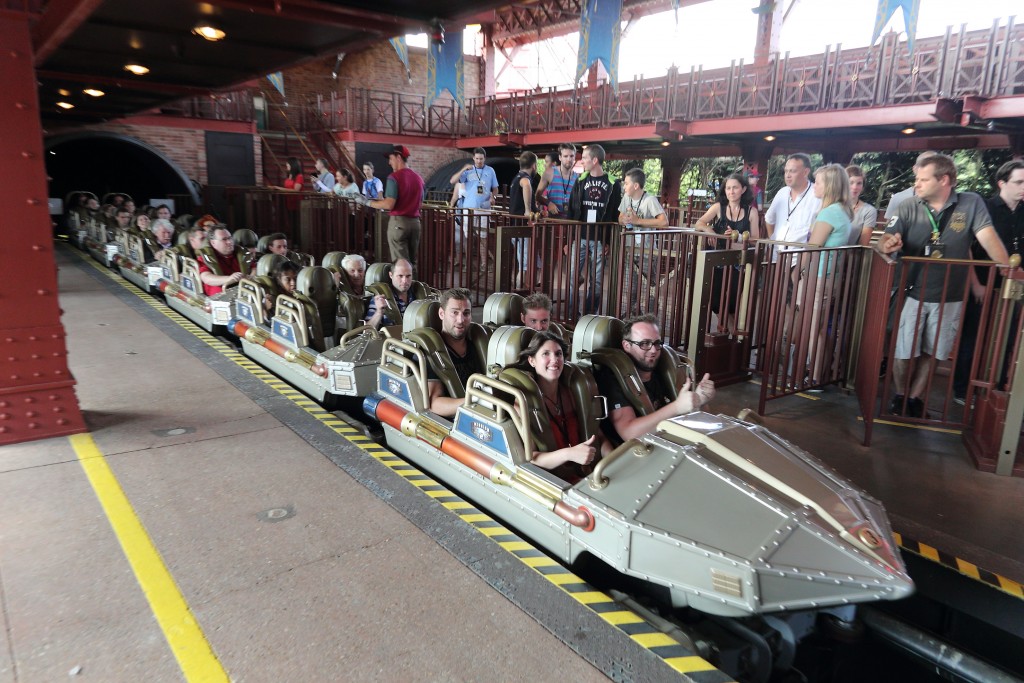 Cleaning and renovation work was done inside the dome as well. The projection system has been enriched with the latest state of the arts technologies and all lighting is now ensured with the LED system. The oldest special effects systems were reactivated.
The most important change is the complete modernization of the "ride control" that allows the operators animators and the maintenance to steer the attraction. Last but not least, a "Single rider" line is now offered to guests who travel alone to the limits of space.
Space Mountain will continue to be renovated in 2017, with new trains for an increasingly immersive adventure. In the meantime, guests can now take their interstellar flights again in a shining new attraction, that now celebrates its 20th anniversary with dignity.