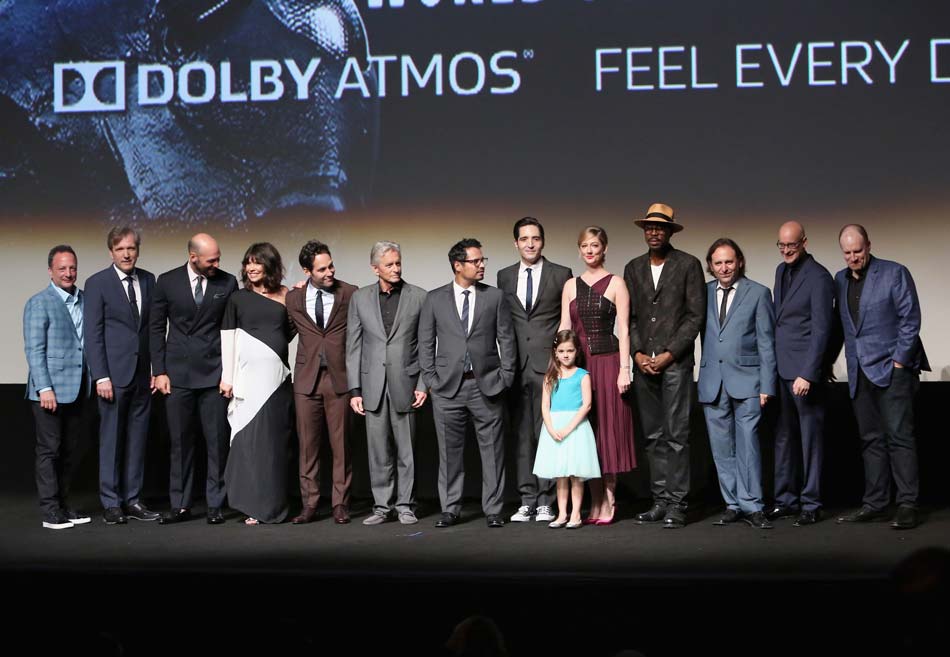 At the Ant-Man movie premiere stars, and Hollywood power players were able to see the movie for the first time. The rest of us have to wait until July 17th.
That doesn't mean they didn't offer us some scraps from the table, for instance, here's the first extended clip from the movie. It features Scott Lang trying the incredible powers of the Ant-Man suit for the first time
Okay, that was actually pretty incredible.
If you want to watch the whole red carpet premiere, Marvel has shared a recording of that online too. The screening too place inside the huge Dolby Theatre (you know, where they hold the Oscars).
I loved seeing the new extended trailer there too. Here are some more photos from the premiere of Ant-Man
Plot Synopsis:
The next evolution of the Marvel Cinematic Universe brings a founding member of The Avengers to the big screen for the first time with Marvel Studios' "Ant-Man." Armed with the astonishing ability to shrink in scale but increase in strength, master thief Scott Lang must embrace his inner hero and help his mentor, Dr. Hank Pym, protect the secret behind his spectacular Ant-Man suit from a new generation of towering threats. Against seemingly insurmountable obstacles, Pym and Lang must plan and pull off a heist that will save the world.
Marvel's "Ant-Man" stars Paul Rudd as Scott Lang aka Ant-Man, Evangeline Lilly as Hope van Dyne, Corey Stoll as Darren Cross aka Yellowjacket, Bobby Cannavale as Paxton, Michael Peña as Luis, Tip "T.I." Harris as Dave, Wood Harris as Gale, Judy Greer as Maggie, David Dastmalchian as Kurt, and Michael Douglas as Dr. Hank Pym. Directed by Peyton Reed and produced by Kevin Feige, p.g.a., Marvel's "Ant-Man" delivers a high-stakes, tension-filled adventure on July 17, 2015.