Dropped by EPCOT last week to see if any construction on the new Frozen Ever After attraction was visible. So far, everything is taking place behind the closed doors of the previous attraction. While we learned that the re-imagined attraction will remain a boat ride using the same track, it will load and unload from the same location giving it an extra show scene than Maelstrom.
What you can see evidence of construction is for the Royal Sommerhus that will be home to the meet and greet for Elsa and Anna. The interior will focus on cultural arts and crafts of Norway, which should make the long standby waits a little more tolerable. The new building will be located between the existing pavilions of Norway and Mexico.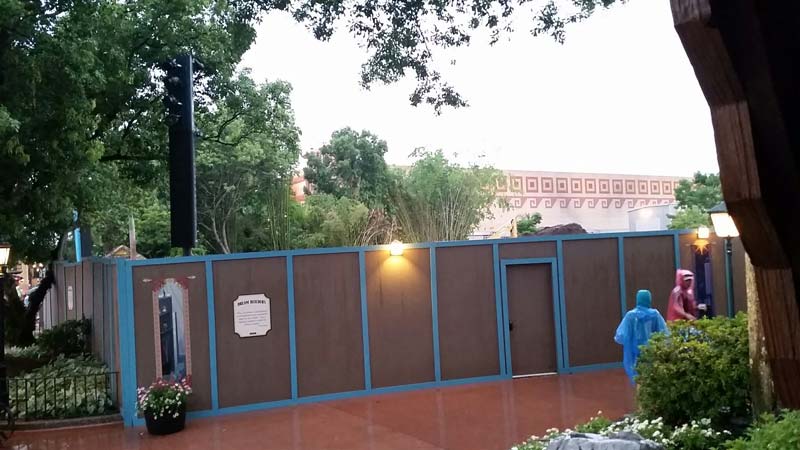 You can just see hints of construction over the walls right now. The walls themselves are decorated in beautiful art inspired by the film and Norway.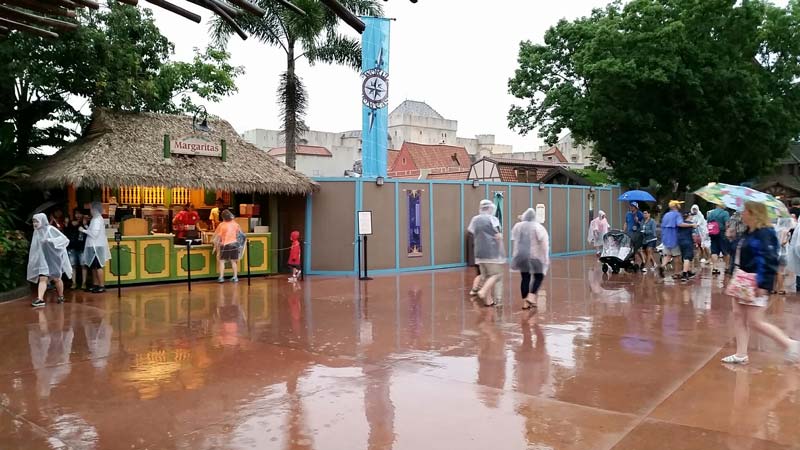 Both attractions are scheduled to open in 2016.
Previously: The first details of the new Frozen Ever After attraction.