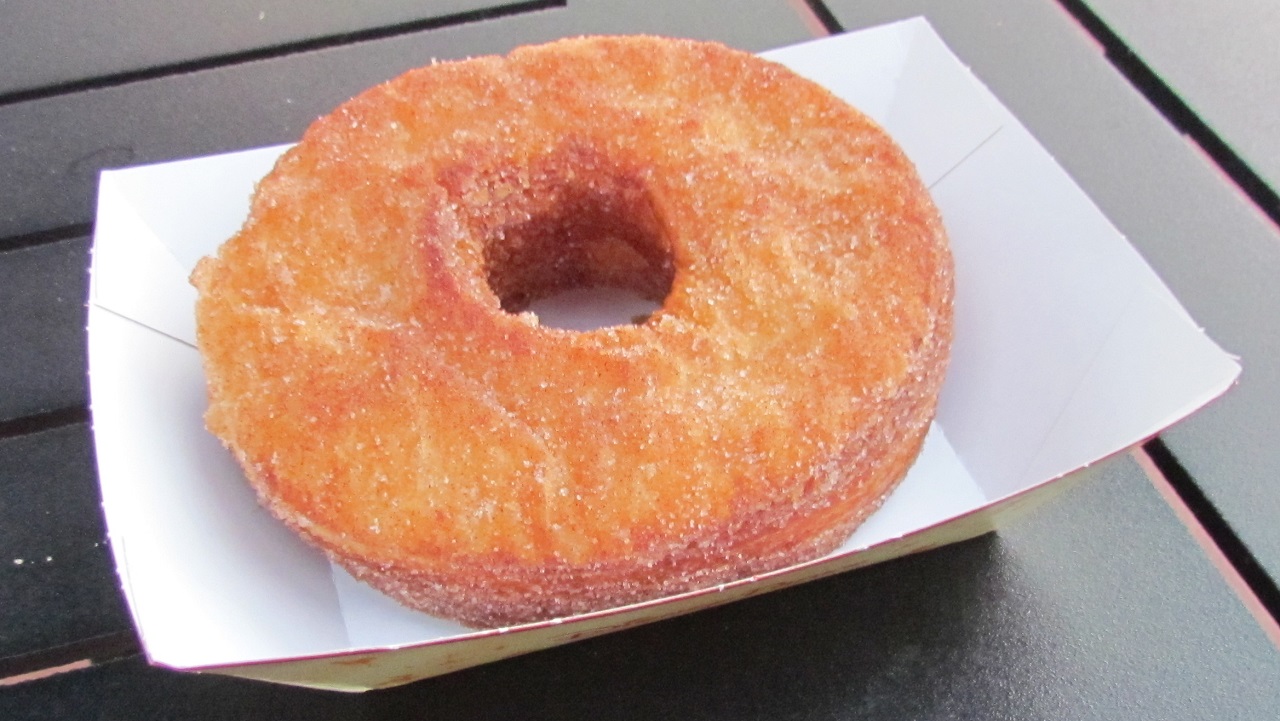 Walt Disney World's EPCOT now features two major festivals each year. Although only one has the word food in the title, both are a foodie paradise. But that doesn't mean you're missing out on great food if you visit EPCOT during the other times of the year.
Here are seven delicious foodie treats that will have you returning to EPCOT all year round for another taste:
Pork chop – If you're in Future World for lunch or dinner, there's only one choice that will satisfy everyone and that's Sunshine Seasons. The slow roasted pork chop gets the nod her. It's a thick juicy cut with a yummy barbeque sauce. (Bonus: Try any of the soups here.)
Egg rolls – Inside the Lotus Blossom Cafe in China you'll find a delicious appetizer dish of Pork & Vegetable Egg Rolls. Perfect to share (or not) if you just need a pick me up.
Troll Horn – The cream-filled pastry horns at the Kringla Barkeri inside the Norway Pavilion will have you talking about this dish even after you return home from your vacation. The School Bread is pretty good too (all the pastries are great, actually).
Cronut – You'll find America's newest pastry obsession at the Refreshment Port (just outside of Canada in the World Showcase) – The Croissant Doughnut (aka the Cronut). It's prepared here tossed in Cinnamon Sugar which elevates it to an artform if you ask me.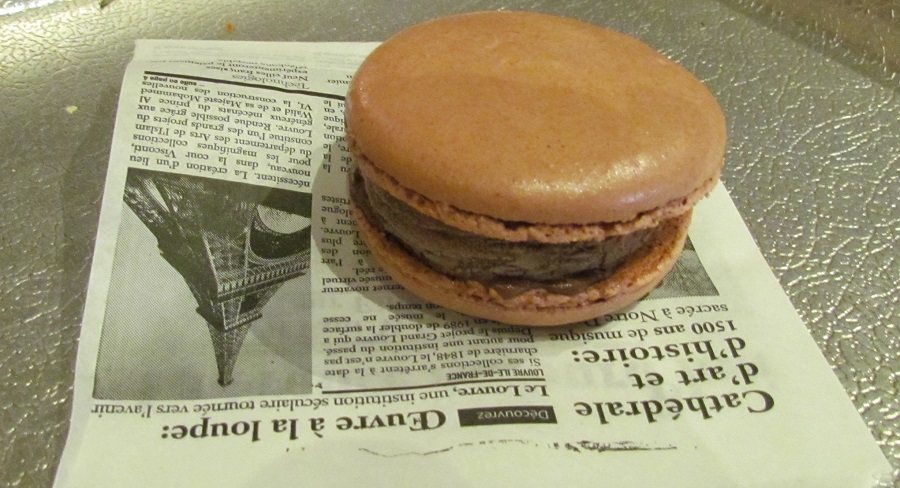 Macaron – A chocolate macaron ice cream sandwich is the real star of L'Artisan des Glaces in France. This French delicacy is a sweet meringue-based confection sliced carefully in half and filled with hand made chocolate ice cream. It's rich and delicious and will have you dreaming of a trip to gay Paris.
Bratwurst – Get this Food and Wine favorite all year long at Sommerfest in the Germany Pavilion. It's a fresh-cooked Brat on a roll with Sauerkraut. Try it with a tall glass of German Beer, for the perfect treat. (Bonus: Try the Apple Strudel with Vanilla Sauce)
Caramel Popcorn – Chewy caramel popcorn made with Werther's caramel from Karamell Kuche in the Germany Pavilion. A go-to treat for this Disney fan. Made fresh each day, you won't be able to eat it all, but it keeps well over night if you don't want to share (and who could blame you).
Here's one more bonus. Although I haven't yet visited it. There's a new "food truck" location near Test Track that is offering some amazing variations on gourmet grill cheese sandwiches. I hear these are the new must-have treat and hope to get there this week to try a few.
Did I mention your favorite EPCOT treat? If so, add it in the comments below.