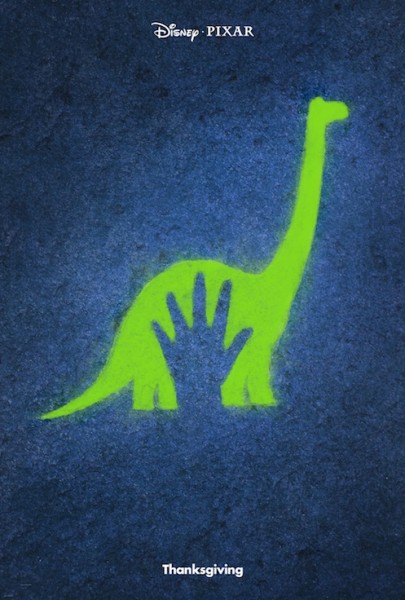 Earth's last big extinction event was 66 million years ago when a massive asteroid hit the Earth causing the dinosaurs to go extinct. But what if that asteroid had missed the planet entirely? What if humans and dinosaurs co-existed?
Those are the questions Pixar is asking in its next film "The Good Dinosaur." We have just been provided the first teaser trailer and a new poster for the movie.
Get ready as Pixar Animation Studios takes you on an epic journey into the world of dinosaurs where an Apatosaurus named Arlo makes an unlikely human friend – a cave boy whom he names Spot. While traveling through a harsh and mysterious landscape, Arlo learns the power of confronting his fears and discovers what he is truly capable of.
Lucas Neff has been cast as Arlo. Siblings Cliff and Ivy are portrayed by Neil Patrick Harris and Judy Greer. Bill Hader will voice Forrest, the oldest dinosaur of the family.
Peter Sohn is directing his first film for Pixar. Previously, he directed the Pixar short film "Partly Cloudy." Sohn has worked in the art, story and animation departments, and also has voiced the characters of Emile from Academy Award-winning "Ratatouille" and Scott "Squishy" Squibbles from "Monsters University."
Prepare to meet The Good Dinosaur on November 25.