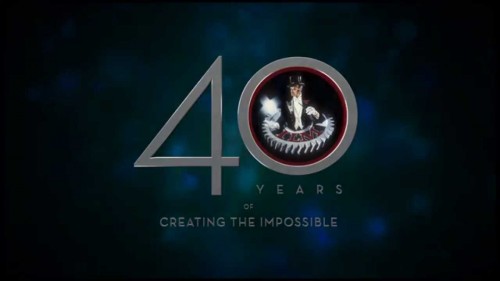 Founded in May of 1975, when George Lucas realized he'd need a company to develop all the special effects he wanted for the original Star Wars movie, Industrial Light and Magic has changed the way we view movies over and over again. Since the purchase of Lucasfilm by The Walt Disney Company, we fans can now be proud to call ILM our own.
ILM also had a hand in the founding of Pixar Studios. Edwin Catmull help create the computer-generated imagery division and John Lasseter helped great the groundbreaking CG Animation in Young Sherlock Holmes. The computer graphics group was later sold to Steve Jobs and remained Pixar.
To celebrate it's 40 years of creating the impossible for movies, ILM released the following minute-long sizzle clip:
It's my understanding that Disney wants to continue with the current arrangement where Lucasfilm, and therefore ILM, operates as its own entity. They will obviously take advantage of the partnership opportunities Disney presents, but also work with other studios as they always have.
With over 300 films in its library, 15 Academy Awards for Visual Effects and 28 Scientific and Technical achievement Oscars, ILM has done amazing things. I can't wait to see what they do next, you?