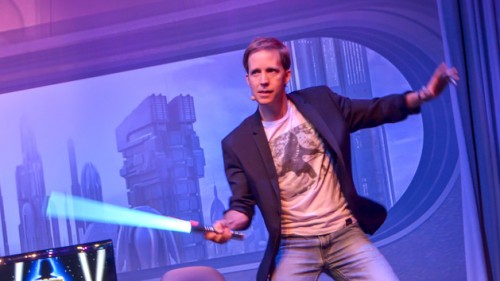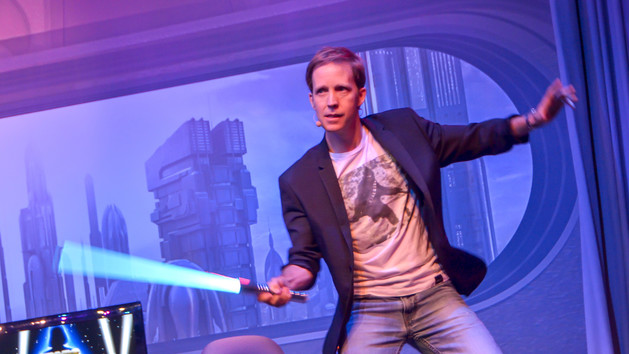 If you've been coming to Star Wars weekends for a few years then you've seen the ascendancy of James Arnold Taylor from voice artist to event host. Taylor brings his breath of knowledge of the Star Wars universe and talent behind the mic to the event giving the audience access to details they might otherwise have missed out on.
Indigo, host of A Disney Kid's Life video series, recently interviewed James Arnold Taylor where we learned about his work as a voice actor for Disney's animated Star Wars series. Taylor is also known for his voice impressions and he shares a few with us during the interview:
At Star Wars Weekends, Taylor hosts "Stars of the Saga Star Wars Celebrity Talk Show," "Obi-Wan and Beyond," and "Star Wars: Rebels." He also hosts the end of day stage show prior to the fantastic "Symphony in the Stars Fireworks." You can hear him as the voice of Obi-Wan Kenobi on "Star Wars: Clone Wars" and the new breakout hit "Star Wars: Rebels."
Are you planning a visit to Star Wars Weekends this year? If so, what are you most looking forward to?