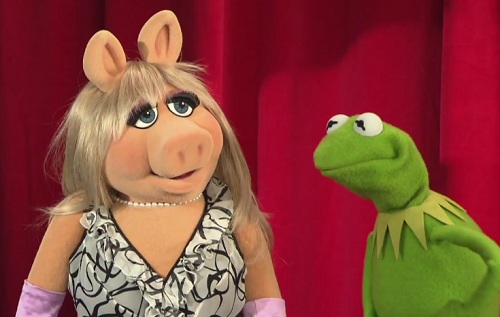 The Muppets are on the movie. Disney just announced their new TV show has been picked up as a series for ABC. They've also been working with YouTube Space LA to partner with online vloggers like Lindsey Stirling and Mike Tompkins. But how did all that get started?
Here's a series of three videos from The Muppets of their arrival at YouTube Space LA:
First, Kermit and Walter get an important phone call:
Then Miss Piggy arrives at YouTube Space LA:
and finally, Pepe shows who is in charge:
Had a technology like YouTube been available when Jim Henson was alive, I am sure he would have been an innovator in the space. Henson's first videos were often short pieces and he was known to experiment with different media types.
Would you like to see more Muppets on YouTube? Or do they need to back off now and focus on making the best TV show for ABC? Personally, I think it's time for Bear in the Big Blue House to make a comeback.
Previously: 20 facts about The Muppets you may not know.