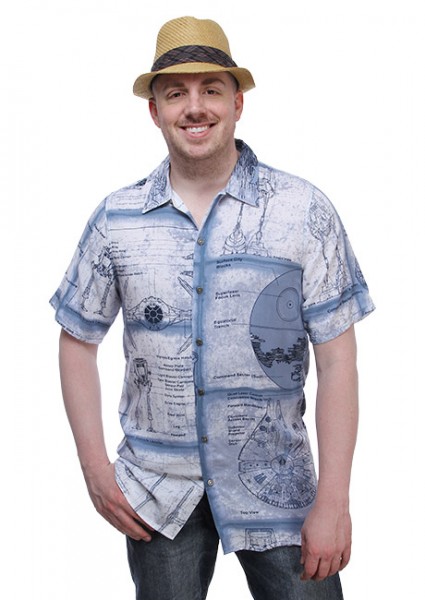 If you've seen any pictures of me walking around the parks, there's a good chance I'm wearing a Disney themed Hawaiian print Aloha shirt. I only have a fraction of John Lasseter's epic closet, but I'm proud of my collection. That said, after seeing this new shirt on ThinkGeek, I'm seriously thinking of expanding the wardrobe to include Star Wars themed Hawaiian shirts.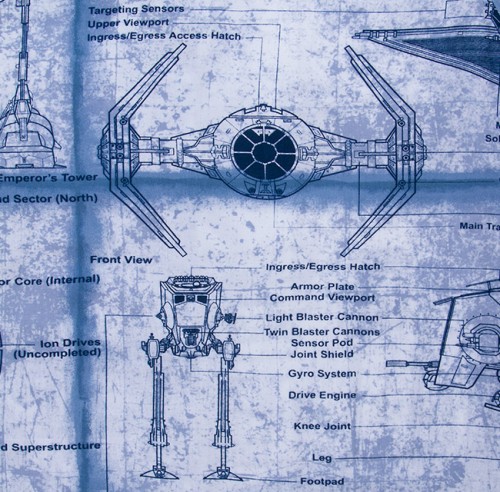 This Star Wars Schematics Aloha shirt features the designs for some heavy duty Imperial machines. Plus is has Imperial logo shaped buttons. You can add it to your collection for just $50 at ThinkGeek. That's a pretty darn good deal.
Just don't let the plans for the Death Star fall into Rebel hands, that's the plot of Rogue One.