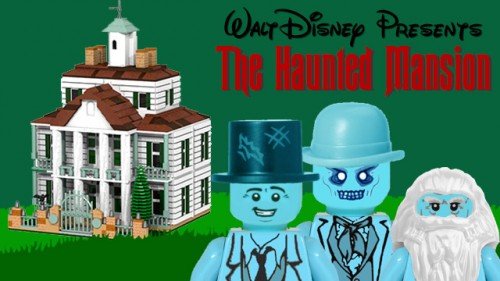 Your help is needed to give this Haunted Mansion LEGO set a real chance to be produced. LEGO hosts a public website where you can vote on potential LEGO model sets. Any set that gets more than 10,000 votes is given serious consideration to become a real set. Basically, if LEGO can get clearance rights, they'll make it.
The set would include:
The Disneyland Version of the Haunted Mansion
with 6 (possibly 7) minifigs included. (Unfortunately, 999 is just not possible!)
The Mansion is set on a 32×32 base, (the traditional size for a modular build) which folds open for added playability!
The inside of the mansion includes memorable scenes such as:
The Foyer – Contains full versions of the infamous "stretching portraits"
The Library with it's ever-watchful busts
The Corridor of Doors
Madame Leota's Seance Room – Complete with Madame Leota
The Grand Ballroom – Includes spinning dance platform, organ, and dueling portraits
The Attic – Has goodies including a piano and several pictures of Constance and her dearly departed(s)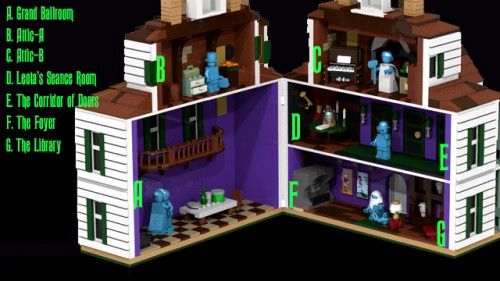 Minifigs –
– The Infamous 3 Hitchhiking Ghosts – A MUST!
– The Bride, Constance Hatchaway
– A Ballroom Dancing couple
So if you're a fan of the classic Walt Disney attraction The Haunted Mansion, go to LEGO's Ideas site and vote on this project. Voting closes May 9th, so vote today.