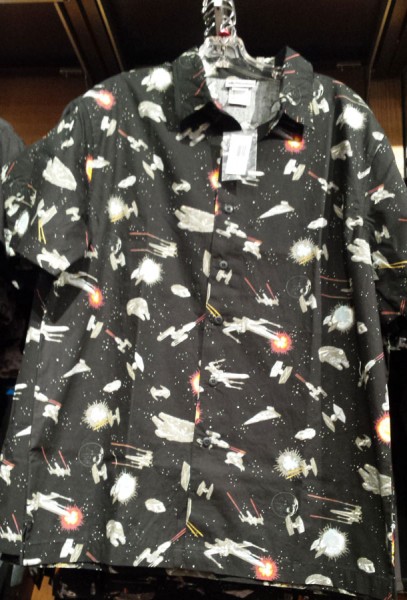 I'm always on the lookout for great new merchandise at Walt Disney World. My favorite new item this week is a new Star Wars patterned Aloha shirt. If you know me, you know this combines two of my life's obsessions.
This shirt is in full space battle mode. There are tie-fighters, star destroyers, death stars, x-wings, y-wings, and even Slave One and the Millennium Falcon make an appearance.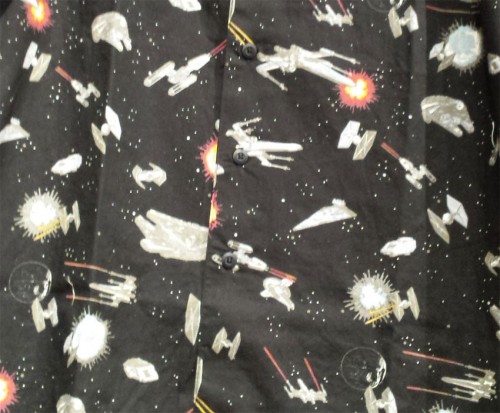 I spotted it at Disney's Hollywood Studios. Presumably this shirt will still be in stock when Star Wars Weekends begins. But there is no guarantee.
Also this great shirt isn't yet available on The Disney Store, but there is a Star Wars Rebel shirt for kids. I love how they increase the detail with embroidery and have some great designs on both the front and the back.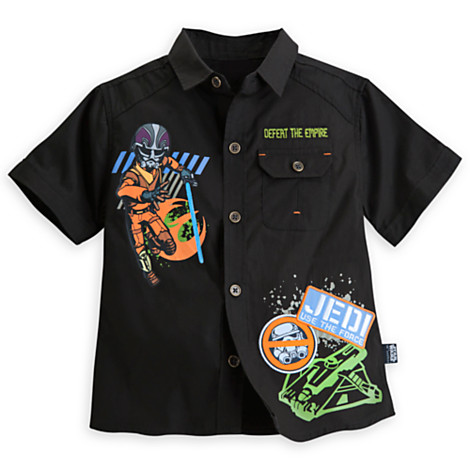 The Disney Parks Authentic line also has a new Men's Aloha Mickey Mouse shirt. While the pattern isn't subtle, the Disney is dialed down to a more manageable level. In fact, there's just one Mickey Silhouette embroidered on to the pocket. Otherwise it's a very traditional aloha print hibiscus design.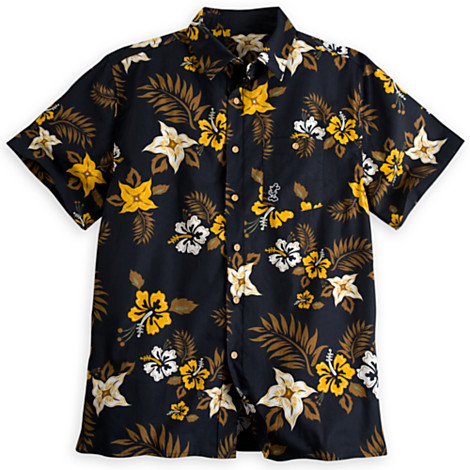 I'll keep my eye on The Disney Store to see if the Star Wars Aloha shirt shows up. Otherwise, I'll see you in the parks.