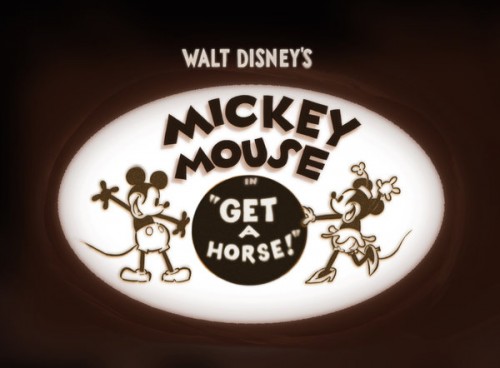 The Los Angeles Chamber Orchestra is celebrating Walt Disney Animation Studios with a special concert focused on the joy of Disney's animated shorts. Live orchestral music will play as the shorts are projected on the big screen at The Theatre at Ace Hotel.
They've really made an effort to find some gems from Disney's library, including some that have not been seen in over 50 years.
Two previously "lost" Oswald the Lucky Rabbit shorts, Poor Papa (1927) and Africa Before Dark (1928), newly restored, and screened for first time in over 50 years, premiering orchestral scores written by Mark Watters
Celebrating its 80th anniversary, Silly Symphony Music Land (1935), screened for the first time with live orchestra
The Sorcerer's Apprentice (1940) with the world premiere of a new adaptation of the score by Mark Watters in celebration of the 75th anniversary of Disney's timeless classic Fantasia
Get A Horse (2013) screened for the very first time with live orchestra
Plane Crazy (1929), the first Mickey Mouse cartoon created by Walt Disney
Plus, additional animated shorts featuring everyone's favorite Disney character, Mickey Mouse, in The Band Concert (1935), Lonesome Ghosts (1937) and Mickey's Trailer (1938)
You're encouraged to bring the whole family (at least if they're at least 6 years old) for a fun and engaging evening of music and film. The event takes place at The Theatre at Ace Hotel, a gorgeously restored 1927 Spanish Gothic movie palace at the heart of downtown's revitalized Broadway Theatre district.
Mickey's Trailer was my favorite Disney short growing up. I wish I could make it. If you go, please send me a report.