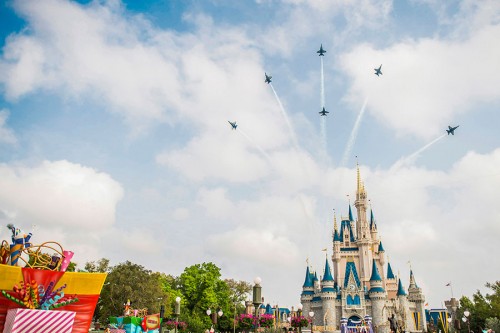 The skies over Walt Disney World's Magic Kingdom yesterday were visited by six F/A-18 Hornet jets from the U.S. Navy Blue Angels. They jets were on their way to an air show, but stopped to make two passes over the park.
To the cheers of park guests, the Blue Angels first performed a flight over Main street U.S.A. in the traditional Delta Formation. Their second flyby included a spectacular Delta Break over Cinderella Castle.
The Blue Angels perform at air shows across the use and are capable of traveling at speeds over 250 mph.