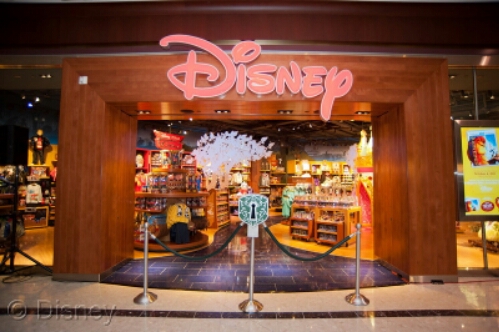 While we are all excited for Disneyland's 60th Diamond Anniversary, the Disney Store is celebrating a special day of its very own. It was on March 28, 1987 in Glendale, California that The Disney Store first opened its doors. Now The Disney Store is turning 28 years old on March 28, 2015 and wants guests to join in on the celebration.
Next Saturday your local Disney Store will be celebrating with some special events, songs, and gifts! There will be a special Opening Ceremony at your local Disney Stores, the first 28 guests to make a purchase in store will receive a great gift, there will be special one day discounts for all of the loyal Disney Store shoppers online and in-store, and at the 28th minute of every hour everyone can join the Cast Members in a song and dance for a special JAMboree!
There will also be fun activities throughout the day and will vary from location to location. Guests are encouraged to dress up as their favorite Disney Store characters and in their best Disney Store outfits. Come join the all-day celebration with your favorite Disney Store Cast Members on this momentous occasion and tell them about your best memory from The Disney Store! Be sure to check your local Disney Store for hours of operation. Please share the fun and tell us what your favorite memory you had while at the Disney Store.