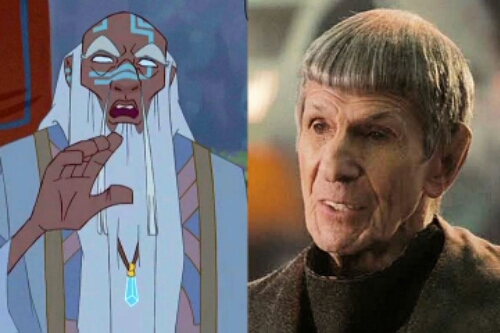 It's sad day for Star Trek fans everywhere. Leonard Nimoy has died at the age of 83 after a battle with chronic obstructive pulmonary disease. He was well known for his iconic role of Mr. Spock, but as a child who grew up after Star Trek first aired, I knew him mostly from his job hosting the "In Search Of" TV series.
Among his many roles, Nimoy voiced Atlantean King Kashekim Nedakh in Disney's 2001 animated feature Atlantis: The Lost Empire. Even in a relatively minor part, he was much loved by the production team of Atlantis for his voice acting range.
We all prosper from his talent as an artist and his work will live long. Our condolences to his friends and family, he will be missed.