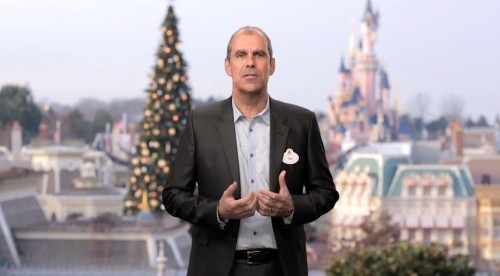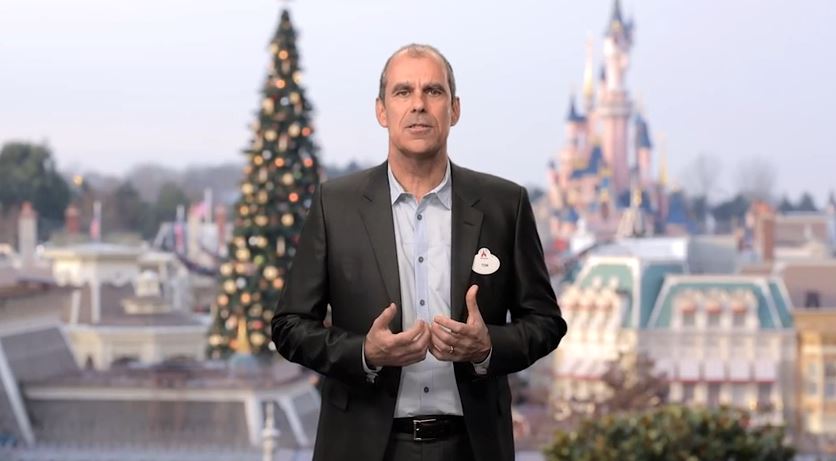 Disneyland Paris CEO Tom Wolber has a tough job, he has to get the French resort back on track. Not an easy assignment considering they just spent a ton of money building the Ratatouille attraction and attendance was still down over 2013. That said, there are some things to be thankful for.
In this video for all DLP cast-members, Wolber offers his best-wishes for 2015 as well as talks a bit about the future of the park (the first minute is in french, but then he switches to english):
We're hearing that MyMagic+ may soon be coming to Disneyland Paris and its hotels. This should help unify the experience, increase spending, and provide that extra Disney magic that will help build repeat visits and great word of mouth.
Wolber also talks about the recapitalization project. Renovated hotels, renovated parks (including a new Space Mountain experience and much needed placemaking for Walt Disney Studios) and improved maintenance will go a long way to turning the park around.
Have you been to Disneyland Paris before? What are your wishes for the park in 2015?