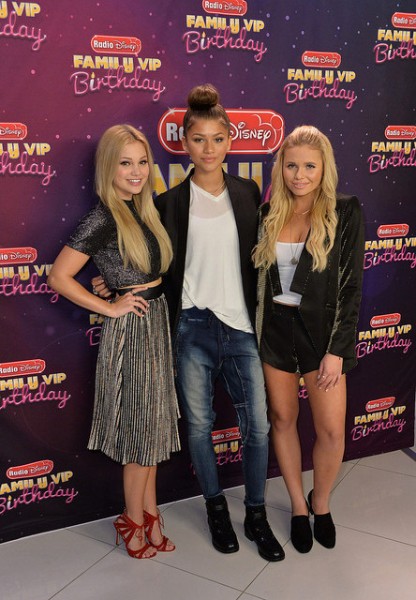 Radio Disney's Family VIP Birthday, a special acoustic concert featuring performances and appearances by some of today's most popular young recording artists and personalities, took place on Saturday, November 22 at Club Nokia in Los Angeles. Highlights from the concert will air as "Disney Channel Celebrates Radio Disney's Family Birthday" on Saturday, December 13 (8:00-8:30 p.m., ET/PT) on Disney Channel.
Among the attendees were: R5, The Vamps, Shawn Mendes, Christina Grimmie, Jacob Latimore and Leslie Grace. "Radio Disney's Family VIP Birthday," is Co-Hosted by Alli Simpson, Olivia Holt and Zendaya, with a special appearance by Fifth Harmony.
Radio Disney recently laid off most of its community based staff and consolidated into a single radio station that's syndicated via satellite and terrestrial radio. Nice to see they're still keeping up some marketing efforts.
What do you think Disney should do with Radio Disney in the face of changing technology and new media?