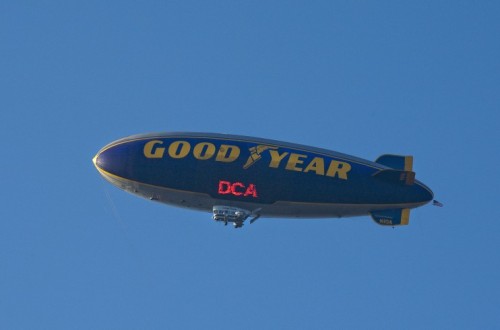 In 2003 congress put into place a law that restricted flights around Disney's U.S. theme parks. There's a 3-mile restricted zone from which helicopters and planes are prevented from entering. Originally put in place to prevent attacks from bad actors (mostly terrorists), the no-fly zone also has the benefit of keeping the sky clear of planes towing commercial advertising banners.
The last 11+ years have been great if you like your Disney theme park experience unmolested by unwanted intrusive advertising. But there are serious questions why only Disney has these restrictions and why guests of Universal or Cedar Parks, for instance, don't. Not to mention how safe a 3-mile no-fly zone actually is. Even slower planes travel 3 miles in about a minute. Over at the LA Times, Matt Pearce digs into the issue with a great article.
In the end, does protecting the national icon status Mickey & Minnie's homes represent outweigh the free-speech rights of banner carrying businessmen? What about the rights of guests to enjoy their vacation unmolested by noisy aircraft and jarring advertisements they can't opt out of?
Where do you stand on the debate?
(photo courtesy Scott Brinegar/Disneyland)