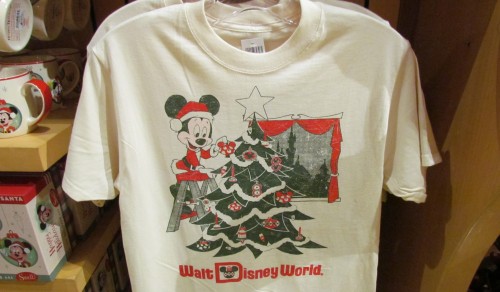 While strolling through Downtown Disney for the latest construction update, I also encountered some new merchandise and t-shirts that I found worth sharing. Most of these were in World of Disney, but a few of the Christmas items were in the Christmas store.
There were some great new t-shirts
and more merchandise in the Retro Christmas Line is below the jump:

Any favorites that you must have? Many of those retro Mickey Christmas items are on the Disney Parks Authentic Online Store. So order today and help The Disney Blog.