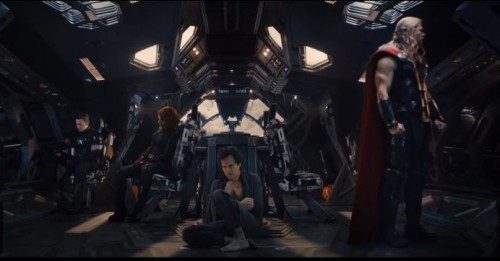 The teaser trailer for Marvel's Avengers Age of Ultron was originally going to debut with the next episode of Marvel's Agents of SHIELD on ABC. But someone leaked the international version of the trailer (blame Hyrda) and now Marvel has officially released the first trailer for the next Avengers film a few days early.
Without any further ado (other than a word about spoilers, there are some):
Some initial reaction: that is one eerie version of "I've got no strings" from Pinocchio. I like that we're seeing lots of international settings, the Avengers are not restricted to NYC for their battles. And, as we saw from the SDCC preview art, there's the broken shield of Captain America.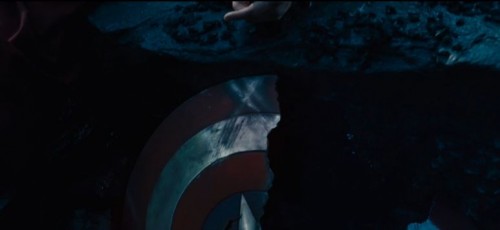 This does not surprise me. Joss Whedon is known for making sure the audience feels the stakes are very real for his characters. Mortal peril must be real.
All-in-all, a great trailer. There is loads of stuff left to be explained, but what we see is pretty dramatic.
More, including a full plot synopsis and some rumoring from Peter below the jump: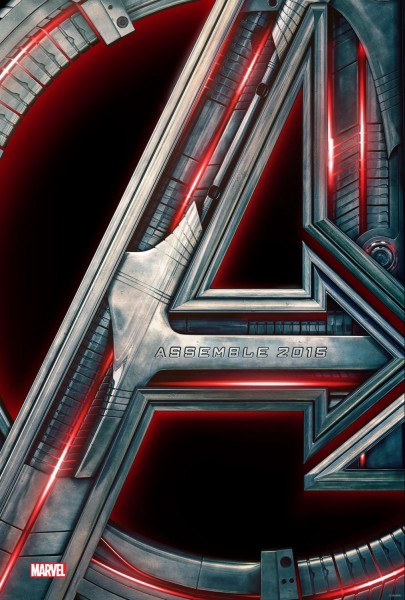 Marvel Studios presents "Avengers: Age of Ultron," the epic follow-up to the biggest Super Hero movie of all time. When Tony Stark tries to jumpstart a dormant peacekeeping program, things go awry and Earth's Mightiest Heroes, including Iron Man, Captain America, Thor, The Incredible Hulk, Black Widow and Hawkeye, are put to the ultimate test as the fate of the planet hangs in the balance. As the villainous Ultron emerges, it is up to The Avengers to stop him from enacting his terrible plans, and soon uneasy alliances and unexpected action pave the way for an epic and unique global adventure.
Marvel's "Avengers: Age of Ultron" stars Robert Downey Jr., who returns as Iron Man, along with Chris Evans as Captain America, Chris Hemsworth as Thor and Mark Ruffalo as The Hulk. Together with Scarlett Johansson as Black Widow and Jeremy Renner as Hawkeye, and with the additional support of Samuel L. Jackson as Nick Fury and Cobie Smulders as Agent Maria Hill, the team must reassemble to defeat James Spader as Ultron, a terrifying technological villain hell-bent on human extinction. Along the way, they confront two mysterious and powerful newcomers, Wanda Maximoff, played by Elizabeth Olsen, and Pietro Maximoff, played by Aaron Taylor-Johnson, and meet an old friend in a new form when Paul Bettany becomes Vision.
Written and directed by Joss Whedon and produced by Kevin Feige, Marvel's "Avengers: Age of Ultron" is based on the ever-popular Marvel comic book series "The Avengers," first published in 1963. Louis D'Esposito, Alan Fine, Victoria Alonso, Jeremy Latcham, Patricia Whitcher, Stan Lee and Jon Favreau serve as executive producers.
According to Peter,
"There are quite a few rumors about how Age of Ultron is going to play out. In the comics, Ultron is created by Hank Pym (Ant-man) while in the film Tony Stark will be the one responsible. From the few details we have seen, it looks as if it might be a combination of the two. The official synopsis states that 'When Tony Stark tries to jumpstart a dormant peacekeeping program, things go awry…'.
It is very possible that Hank Pym will be used as the original creator whose work is used by Tony. Tony will then combine it with his own AI Jarvis which then gives Ultron a little too much thinking room. The follow-up film, Ant-man may act as the origin story for Ultron as well as Ant-man.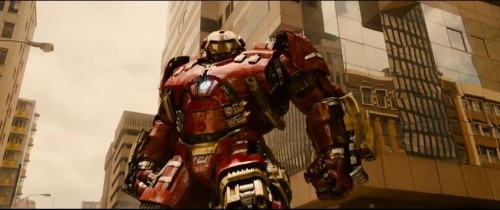 In regards to the Hulkbuster armor, there are two rumors now that could result in its use. Taking into account the incorporation of Jarvis into the Ultron program, it is very possible that he takes over the Hulkbuster armor. On the other hand, it is possible that the Scarlet Witch may be responsible for the big confrontation as well. If her powers are more mentally based then mystical (like in the comics) she could manipulate Hulk into attacking his teammates. Thus forcing Tony Stark to step in."
Get set for an action-packed thrill ride when The Avengers return in Marvel's "Avengers: Age of Ultron" on May 1, 2015.