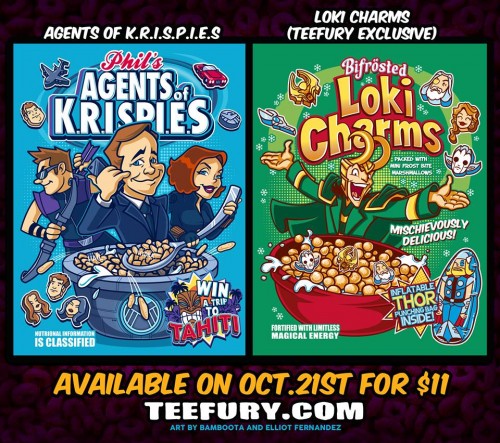 It's a special twofury today on TeeFury. Not only do you get to pick between two fantastic Marvel inspired t-shirts, you get a free papercraft cereal box with your purchase. But don't order yet, TeeFury is also having a "Super Cereal" flash sale with more Marvel cereal t-shirts, and a few Doctor Who shirts thrown in for good measure.

I've seen these shirts around town quite a bit. Be sure to look closely for all the little injokes. You'll definitely want to collect them all.
The twofury shirts are available today only for $11, but you can order the other super cereal shirts through the 24th for $15.