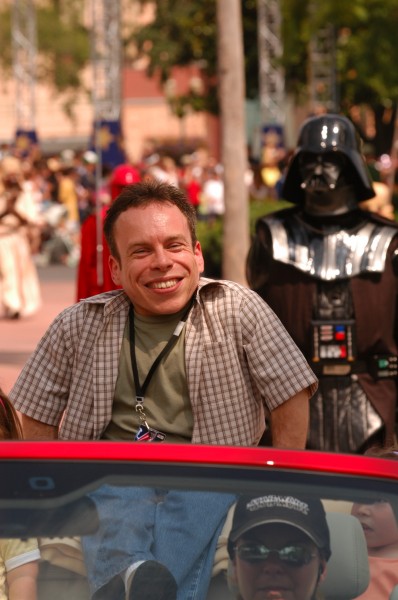 Disney and Lucasfilm have promised to get the original gang from Star Wars back together in episode VII. Both Carrie Fisher and Harrison Ford are reportedly already finished with their work during the principle photography portion of the production. Mark Hamill's story apparently requires additional time on set. Also returning are Kenny Baker (R2D2), Anthony Daniels (C-3PO), and Peter Mayhew (Chewbacca).
A great list, but it did leave one of the series most-loved actors, off the list. So the question became, will Warwick Davis appear in Star Wars: Episode VII?
I love Warwick Davis's sense of humor. I hope J.J. Abrams finds a great role for him. Davis, played Wicket the Ewok in Star Wars: Episode VI Return of the Jedi, as well as Weazel and Wald in Star Wars: Episode I The Phantom Menace.
The only actor missing now is Billy Dee Williams who played Lando Calrissian. I wonder if they'll arrange a cameo for him too.
We're also awaiting a title for episode VII. It's currently set for release on December 18, 2015. So the name should be coming along shortly. What's your guess?