Hardly a week goes by when some celebrity or another doesn't stop for a vacation at Disneyland or Walt Disney World. Here are a few of the most recent stars to hang with Mickey Mouse & pals.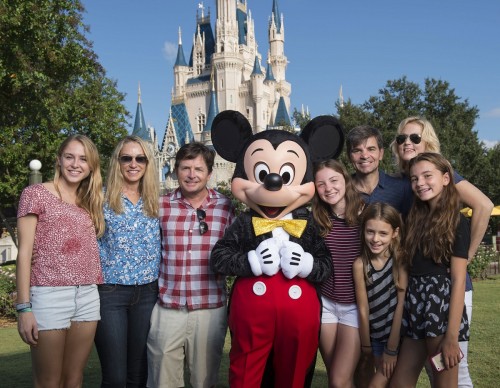 Acting legend Michael J. Fox (3rd from left) and ABC News' chief anchor/"Good Morning America" anchor George Stephanopoulos (3rd from right) pose Oct. 11, 2014 with their families and Mickey Mouse at the Magic Kingdom at Walt Disney World Resort in Lake Buena Vista, Fla. Fox is married to actress Tracy Pollan (2nd from left), and Stephanopoulos, who also hosts "This Week With George Stephanopoulos," is married to actress Alexandra Wentworth (2nd from right). Also pictured are Pollan's and Fox's children, Aquinnah (far left) and Esmé (4th from left); and Stephanopoulos' and Wentworth's children, Harper (front right) and Elliott (far right).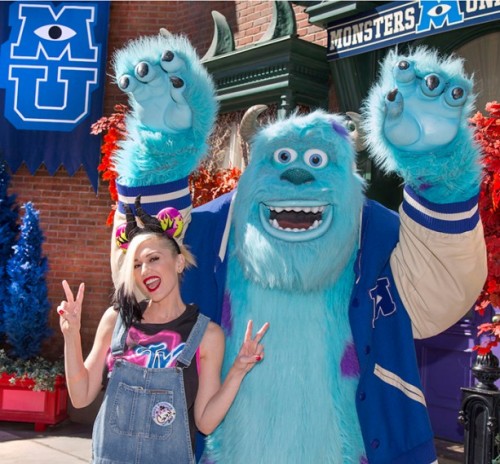 On the other coast, Gwen Stefani visited Disney California Adventure to celebrate a big day. Stefani and her niece were both celebrating their birthdays! Sulley certainly looks happy to see them. Stefani grew up just a short distance away from Disneyland and references the park and life in Orange County in many of her songs.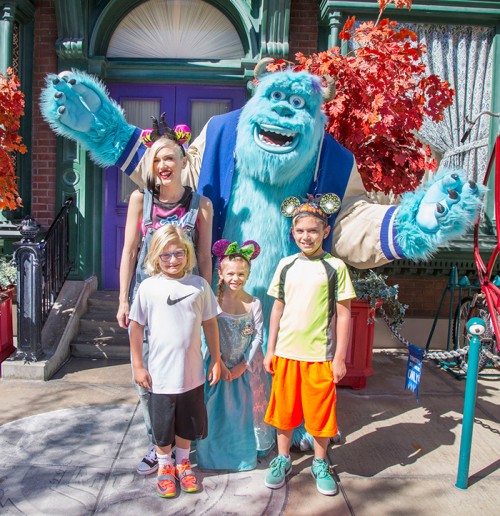 What celebrities have you spotted in the parks? Did I ever tell you about the time Johnny Depp almost came to our wedding?
(Magic Kingdom Photo courtesy Disney. David Roark, photographer)