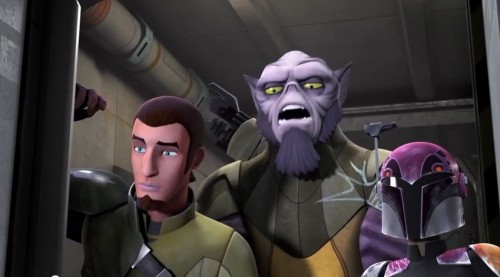 "Star Wars Rebels" is a new animated TV show for Disney XD that kicked off on October 3rd with a special screening on the Disney Channel. According to Disney, the hour-long special did good numbers.
The actual numbers attracted by the new Star Wars show is an estimated 2.7 million viewers, almost half of which were children ages 2 to 11. Over 3.8 viewers watched internationally. Of course, the broadcast viewership skewed toward young boys.
Here Disney and Lucasfilm introduce Star Wars Recon, a new video series that will take us behind the scenes of the production:
Now that the series has been introduced, it will move over to Disney XD beginning on October 13th. To help get the world out, the animated series will be promoted at New York Comic Con this week. The first episode features an appearance from a couple of droids you may be familiar with.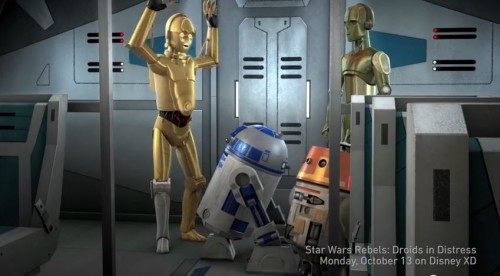 If you want to learn more even about the animated show, I recommend this pair of articles interviewing Simon Kinsberg, the show's executive producer.
It may be a team, but it's not the A-Team says Kinberg:
"One of the first things they said was, they had the paradigm of the A-Team, where they wanted it to be a group. We [agreed], from the beginning, that we wanted it to be the origin story of the Rebel Alliance. So, they really loved the structure of the ensemble crew doing missions week to week, and being a little bit on the outskirts of the law the way that the A-Team was. I think the thing I brought to it, initially, was focusing those characters as a family. The A-Team is a different model, because they're all roughly the same age. They're all adults, and their dynamic is as friends and peers. I thought it would be great if this crew could be built around the different archetypes of family members. So you have the father, the mother, the older brother, the middle sister, the little brother who's the sort of runt of the litter, and the pet. I mean, Chopper is the family dog or cat."
Can't get enough of Star Wars Rebels: Spark of Rebellion? It will air again on ABC at 7pm on October 26. Disney hopes you'll watch again just to catch an extra scene they've added in. It will feature "Darth Vader" one of the Empire's main enforcers at this point in the legacy.