Does a trip to Walt Disney World with your significant other make you feel all lovey-dovey? You can now show what a perfect match you are for each other with this pair of Prince and Princess shirts.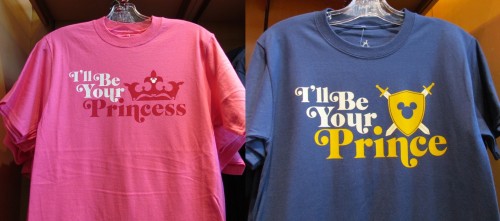 Of course, you don't have to wear them as a pair. You never know who might be looking for their prince or princess while on vacation at Walt Disney World.
I found these shirts at the World of Disney store in Downtown Disney.