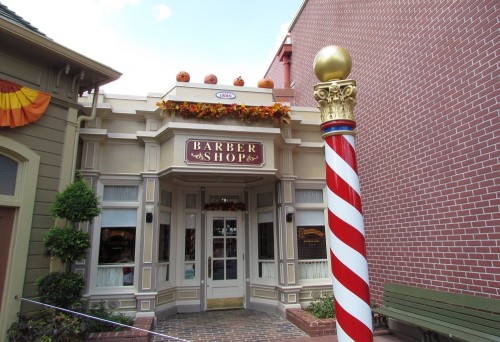 Getting a haircut at the Magic Kingdom is a tradition for many families, including ours. In fact, our son has only had hair cuts at that location, all of them by Michal.
If you're like our family, or just plan an early 2015 trip to the Magic Kingdom, then you'll want to know that the Harmony Barbershop will be closed for the months of February and March for a refurbishment. We'll be making a reservation as close as we can to the last day of January and then hoping our hair grows closely.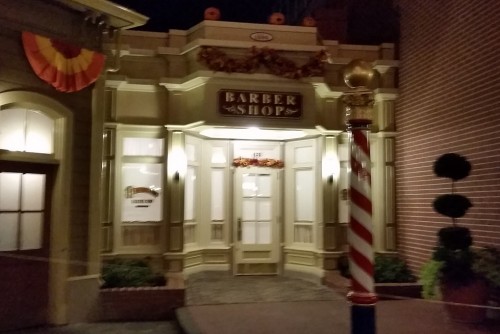 Harmony Barbershop exists in Town Square between the barn stables and the Emporium. It's wonderfully themed and almost always has a line. I really hope they are just refurbishing it and not getting rid of it.
For extra bonus points, do you remember where the original Harmony Barbershop location was? What is there now?