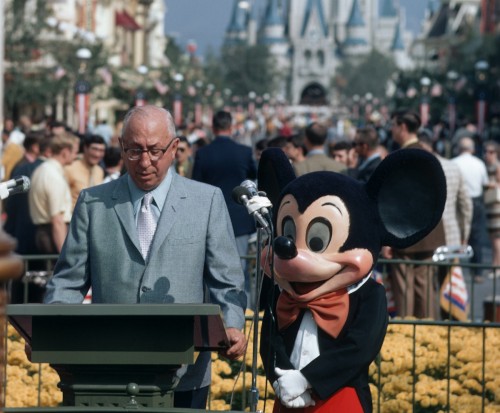 43 Years ago today, Walt Disney World opened to the public. Known early on as "The Florida Project," it was viewed as a place for Walt to experiment with his ideas for intentional communities, technology advancement, industrial cooperation, and the latest in theme parks and resorts. After Walt's death, the project morphed into a vacation destination that has entertained hundreds of millions of families from around the globe in the unique Disney style.
In 1971 Walt Disney World was composed of the Magic Kingdom and a few resorts. Later, EPCOT Center also opened on October 1st, this time in 1982, fulfilling Walt's wish for a place where technology intersects with the world, but not his dream of an actual city of tomorrow.
To help us celebrate, share your perfect Walt Disney World memory below. When you close your eyes and think of the resort, what do you see?