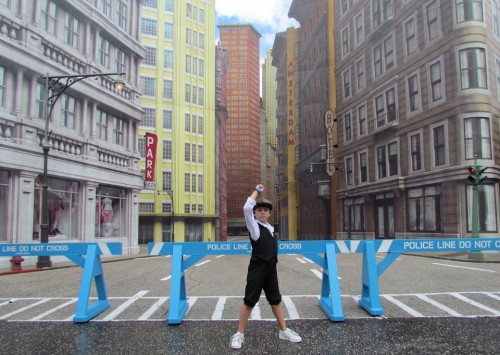 Yesterday was Dapper Day at Disney's Hollywood Studios. It's a chance for those who are inclined to want to dress up, to step out in style with fellow minded theme park guests, and by sheer numbers, create an atmosphere that's a little more dapper than your average day at the park. An extra benefit is that you get to have fun in a way you really can't without this sort of collective action by fans. It's totally fan organized and unofficial, but we have seen Disney get involved in the fun in small ways in the past.
Due to previous commitments I was only able to be at Disney's Hollywood Studios for a few hours yesterday. But my son dressed up as a Newsie and we asked a few groups who were already posing for pictures if we could snap their photo for this gallery.
Thanks to everyone who let us share their great outfits!
Visit DapperDay.com for a calendar of upcoming events. Dapper Days occur across the globe now and there's a good chance one is happening near you.