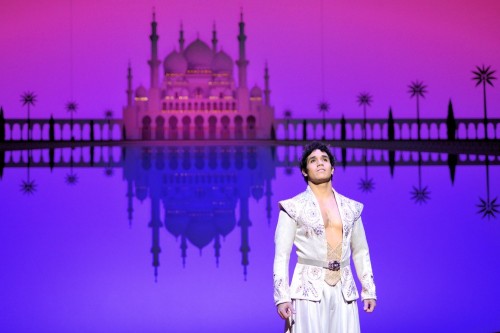 "Prince Ali" is the big production number that opens the second act of Disney's Aladdin the Musical. The colorful, energetic stage production brings new life to the 1992 animated Disney film with a freshening up by original composer Alan Menken and new lyrics and book by Chad Beguelin.
For a taste of the production, check out the new Official Lyric video for Prince Ali from the Broadway production. It's performed by James Monroe Iglehart, as The Genie, and members of the original Broadway company
Find a lamp, make a wish, do whatever you can to get yourself to Broadway and pick up tickets at aladdinthemusical.com
Previously: Disney's Aladdin the Musical tribute to Robin Williams and Aladdin Soundtrack now available.