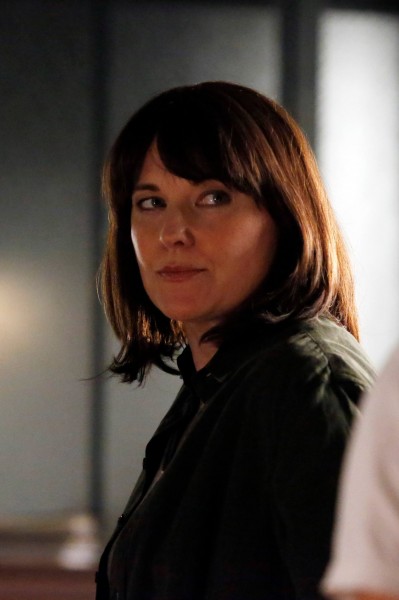 As was previously announced Lucy Lawless has been cast in the ABC TV Show "Marvel's Agents of S.H.I.E.L.D." We have now learned the name of her character and received our first pic of her from the set.
You probably know Lucy Lawless for her roles in "Xena: Warrior Princess" and "Battlestar Galactica." In "Marvel's Agents of S.H.I.E.L.D." Lawless will portray Agent Isabelle Hartley in the premiere of season 2 on Tuesday, September 23rd at 9AM. Her character will join Coulson's team as they try and rebuild S.H.I.E.L.D. after the events of last season.
Will you be watching Season 2?