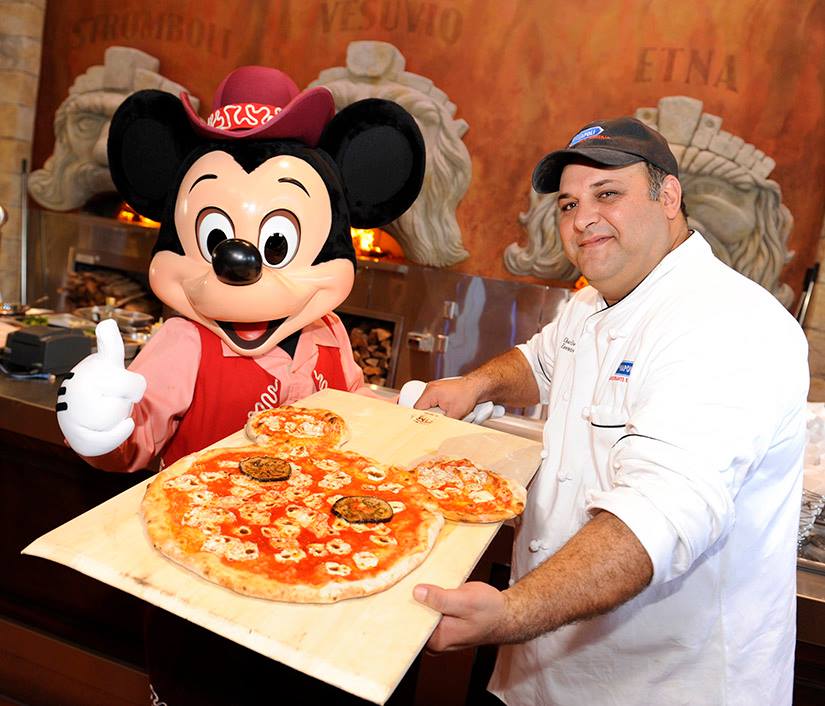 It was four years ago today that the Patina group brought its first restaurant to Orlando. For years, the team at Patina Group has been a bastion of tasty food and excellent service in New York and Los Angeles; Via Napoli brought that same high quality food with a bit of Disney flair for storytelling to the Italy pavilion. It's been a great match.
I do love the Patina group restaurants. I haven't had a bad meal yet. In fact, I had my bachelor party dinner at Catal in Downtown Disney Anaheim. Ate at the LA Library location a number of times when I worked downtown. I hear their takeover of the Hollywood Bowl concessions is fantastic too.
In Downtown Disney Anaheim, you can try Catal, Uva bar & cafe, Naples Ristorante e Pizzeria, Tortilla Jo's, or the Taqueria. In Orlando it's Tutto Italia & Tutto Gusto or Via Napoli Ristorante e Pizzeria.
I did hear they're planning one or two more Orlando locations, including something at "The Landing" in Disney Springs (although nothing is official yet). Do you have a favorite Patina group restaurant?