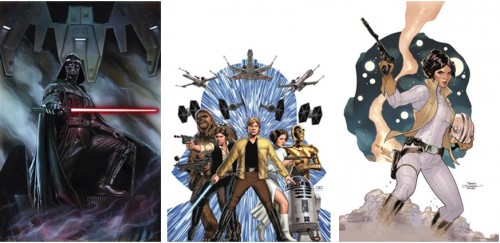 While we didn't get any big news about Star Wars: Episode VII at San Diego Comic Con, Marvel did announce that beginning next year they would be releasing three Star Wars titles: Star Wars: Princess Leia, Star Wars: Darth Vader, and, of course Star Wars. All three of these titles will take place between Episode IV and Episode V.
SDCC attendees also were treated to see a little bit from the new animated show Star Wars Rebels, including an extended look at the show as well as a couple of clips and an interview with Simon Kinberg, one of the show's writers.
extended look (watch for the R2D2 and C-3PO cameos)
two new clips below the jump:

What are you most looking forward to from the world of Star Wars between now and the debut of Episode VII?